Silver Lining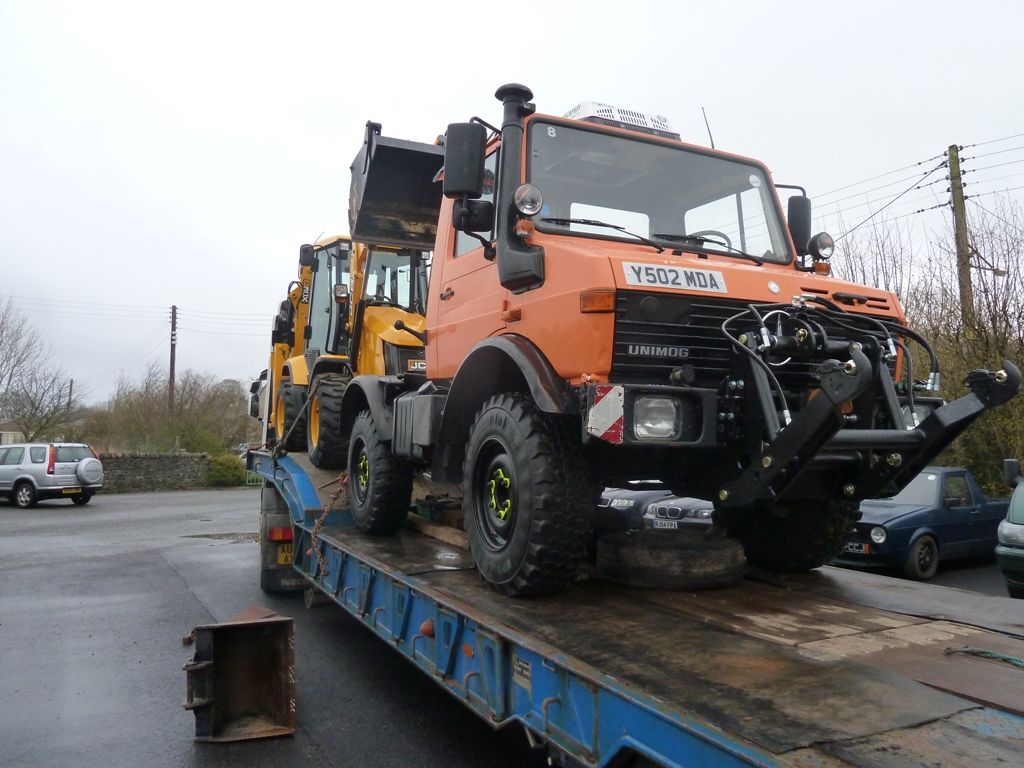 It may look like an orange Unimog to you but to its owner it is the silver lining on the cloud of a recent accident.
One of our oldest customers in Northern Scotland has used his trusty U1200 for farm work and crop spraying for decades. It has been down here for various overhauls and a power upgrade over the years but sadly was attacked by a car recently. Naturally the car came off worst but it seemed an ideal opportunity to go for a younger model.
Luckily we had this lovely one owner 2001 machine in stock so we have added the agricultural bits needed and it is heading North.
It is really rewarding for us when such a good machine is going to a good home - good luck with it Joe and keep us posted!