Senior Management 97 Not out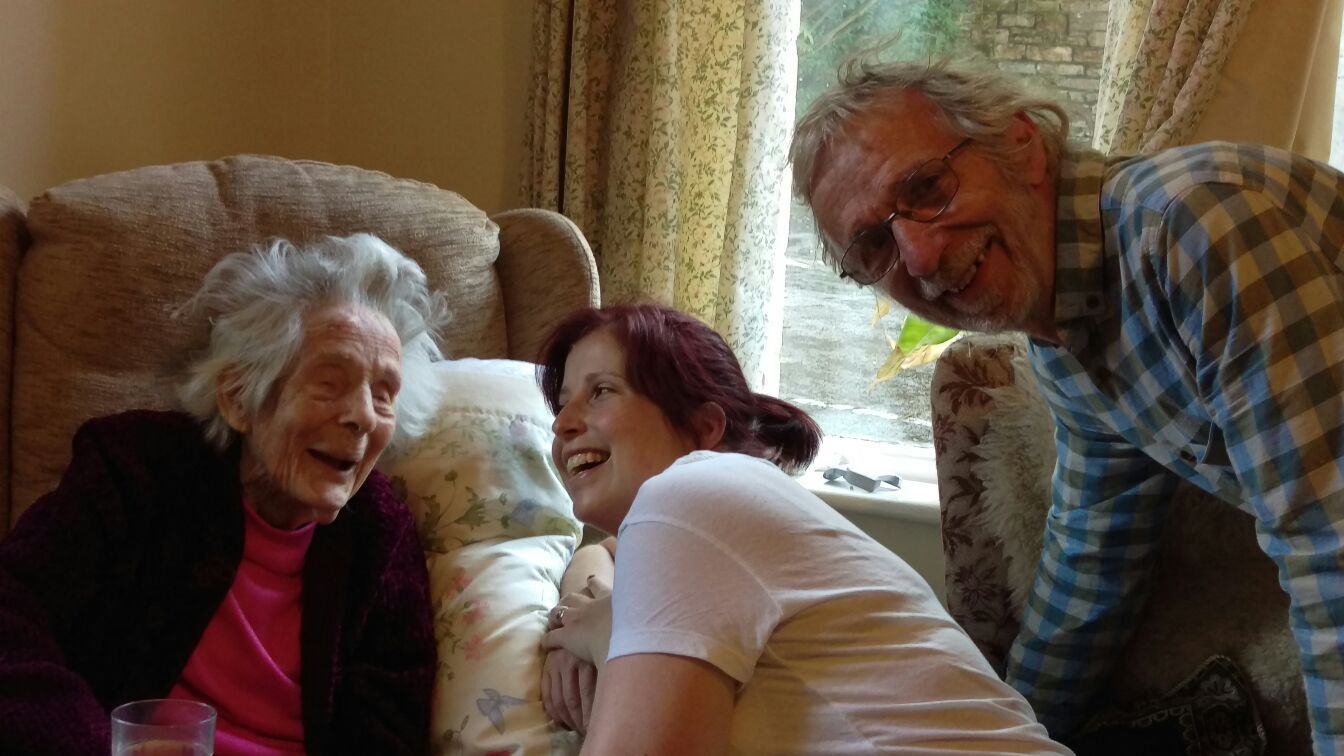 My Mum had her 97th Birthday at the beginning of the month. You can see she still enjoys a joke even though she is blind and fairly deaf!
Middle in the picture is my oldest daughter Bonnie, one of Mum's five grandchildren.
I see Mum every day after work in her Care Home and we still have a lot in common including as you can see the hairstyle!
For those statisticians amongst you I have calculated that Mum baked over 30,000 scones for charity in her retirement. Approx diameter per scone 60mm so if you lined them all up they would stretch from our yard to her oldest grand daughter's house.