Rory Matheson Mowag Camper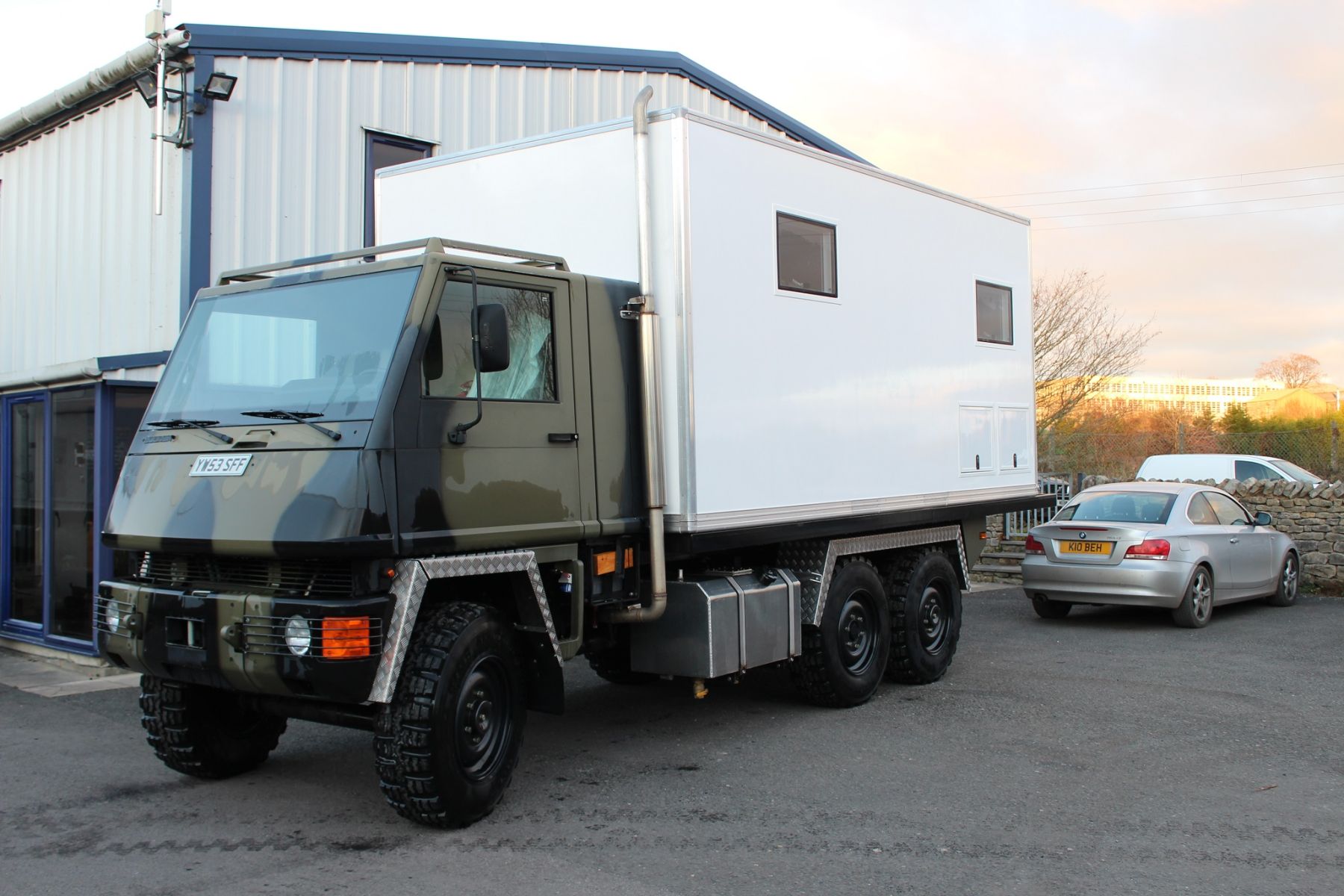 Rory Matheson contacted us earlier in the year looking for us to supply him with one of our camper bodies.
Here is what Rory had to say :-
"I approached Atkinson Vos with some design ideas for a camper box to be fitted to my Mowag 6x6. Having done some internet research and spoken to them by phone I was confident in entrusting the build to them. On my initial visit we spent some time reviewing the designs and the team at AV gave me some useful feedback on the box design. Incorporating features such as wiring conduits and additional strengthening to fit an awning were no problem. AV provided me with a fair cost estimate for the work and were happy to provide information and CAD drawings upon request. My truck needed some small modifications to the exhaust before the box could be fitted. AV advised me of this, provided an estimate and completed the additional work efficiently. The job was completed within budget and I'm thrilled with the result. It's beyond my expectations."