Roelfs U1100 here for an Annual service and MOT before it's next adventure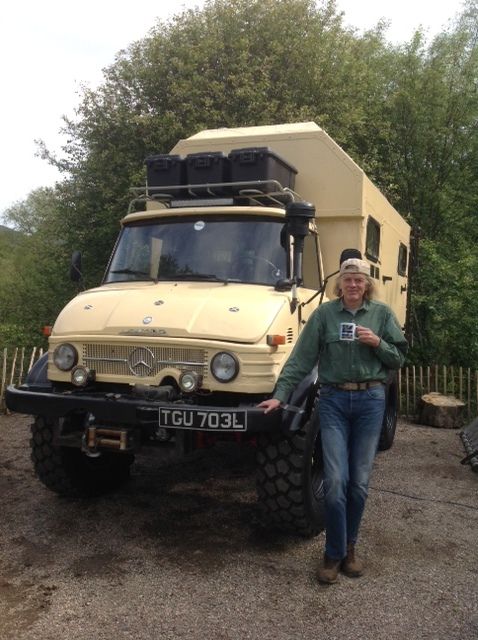 Roelf brought the mog to us for its annual service and MOT.
It needed an extra special check over as a trip to Asia and Iran for 4-6 months was on the cards and the mog needed to be in top condition.
When carrying out the service, the gearbox oil revealed a few nasty surprises in the shape of chunks of metal from inside the box.
Parts for these gearboxes aren't always readily available but luckily we have a stock of good used complete gearboxes which we could offer Roelf.
To get the box out, the engine needed to come out and the cab tipped.
Due to the overhang of the camper box, this was not possible.
The customer was looking at around a weeks' work to carefully remove the camper body, then the cab and then the engine and gearbox.
This was going to be quite a costly exercise so he decided to cut the overhang off the camper.
Roelf was pleased with the outcome and ready to set off on his next adventure!!