Road to Recovery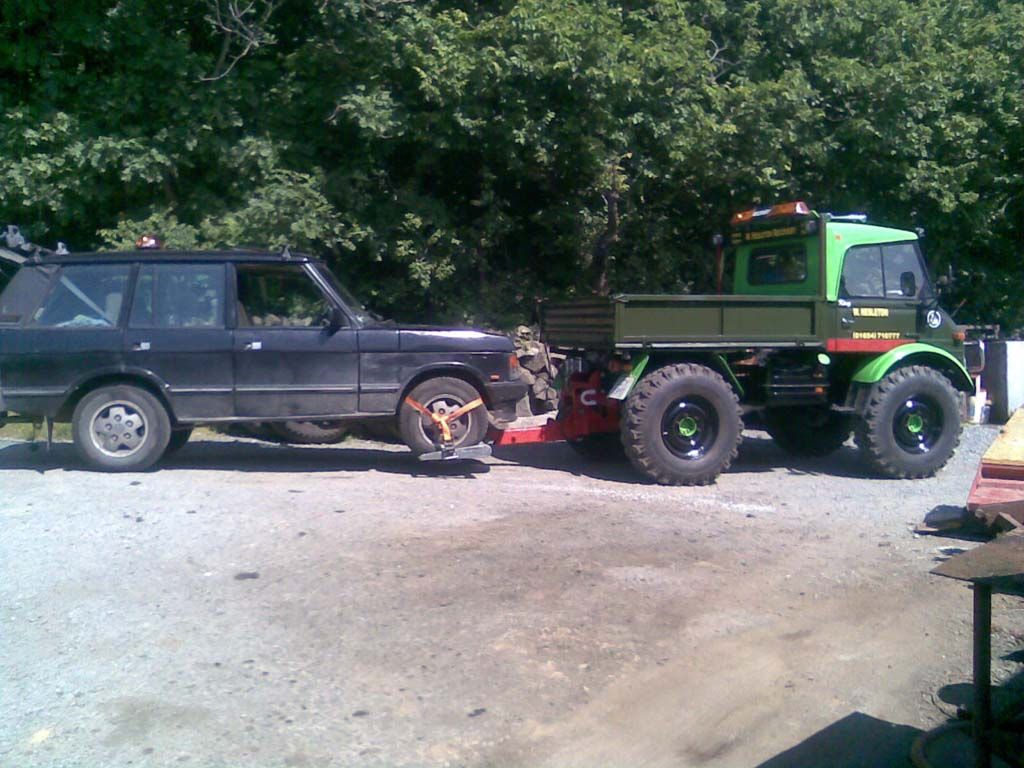 This U900 has been brought back to life by W.H. Hesleton Recovery. It started its life in a salt yard in Germany. A friend of Bills bought it, drove it back and was planning to do it up. Because of the salt, it was proving to be a big job and the Unimog ended up sitting in a barn for 5 years.
Bill decided to buy it and do it up himself. Because the mog had been stood for so long, the salt had become inert so they cleaned it off and set to restoring it. We supplied a back body and some other spare parts to help them along the way.
Now its finished and it looks like a good job! It has a 17,500lb winch on the front, a 20,000lb winch on the rear, a 1.5t underlift fitted on the rear unimog standard attachments and a 1.5t electric rotating crane on the rear which is removable so they can use the rear tipping body if required. Its now used in Bills recovery company and in September, will be used for quite a different purpose - a wedding car! Looking forward to seeing those pictures!