Reunited!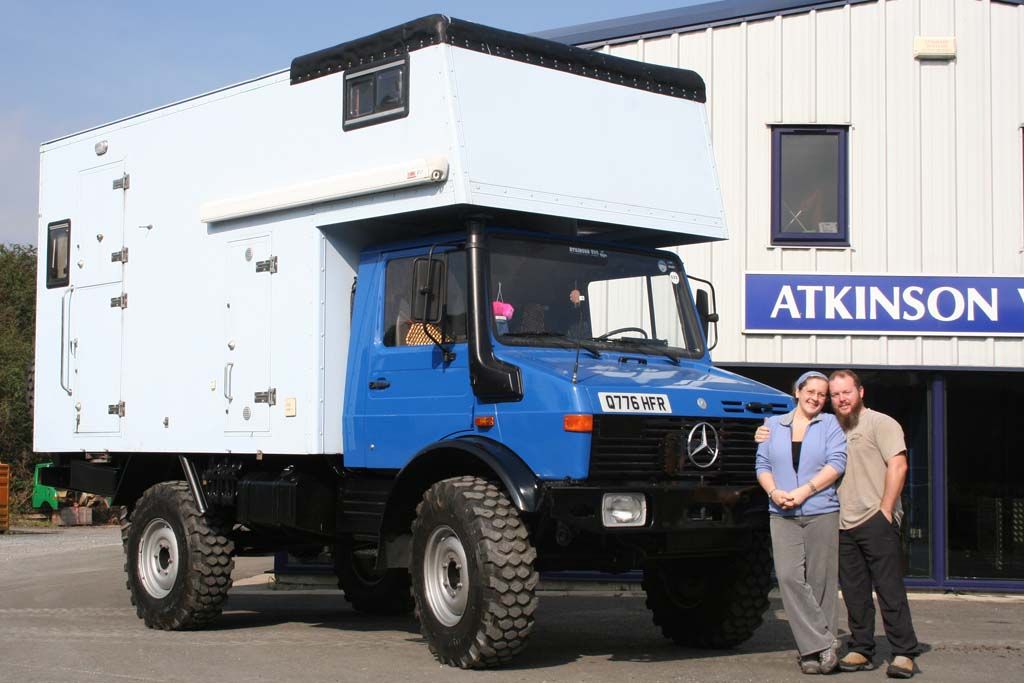 Back in May 2008, Jason and Claire bought this U1300L Unimog camper from us and started planning their long journey. She was named 'Moglet' and came into our workshop for us to get her up to scratch to pass her MOT, which she did! From there, she has had a full check over and has had a number of items added and replaced, from a set of fan belts to our turbo kit and heavy duty springs.
On Friday 26th September, the proud owners of 'Moglet' travelled up to High Bentham to collect her and they all drove off into the sunset together! Jason, Claire and Moglet will be starting their journey through Europe, down to Morocco and over to Africa and after that, the world is their oyster as the saying goes!
Keep up with their adventures at their website www.moglet.co.uk Bon voyage guys!