Ready and Waiting for Their New Owners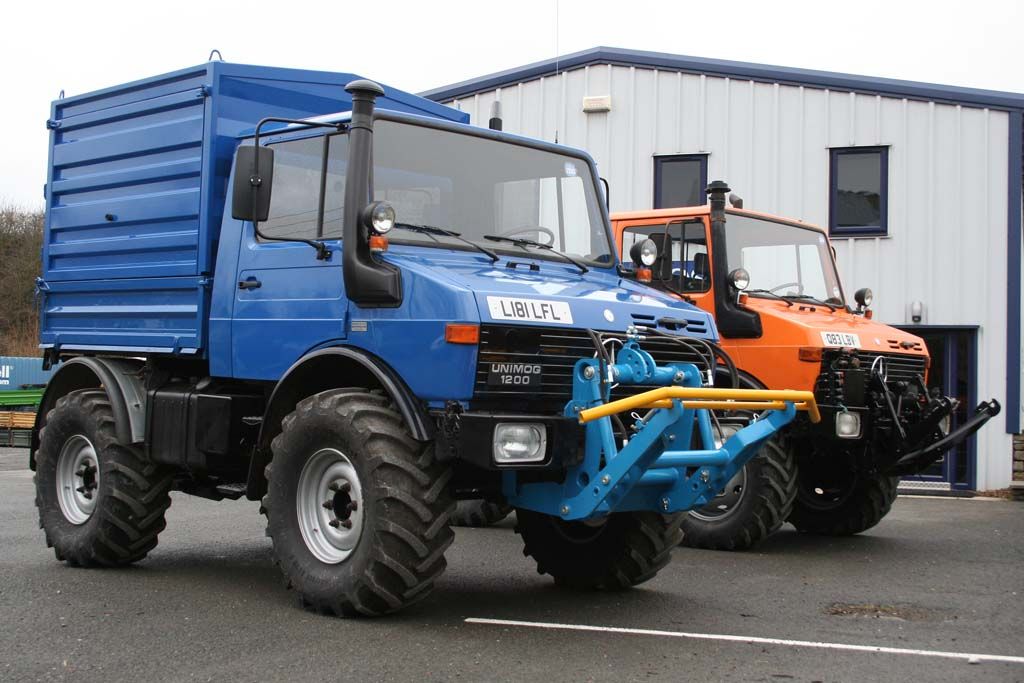 Here are 2 Unimogs ready and raring to go, waiting for their new owners to come and collect them!
The blue Unimog is a U1200AG and now belongs to Knighton Countryside Management Ltd. They visited us and bought this lovely looking U1200 on the day. We fitted it with a chip box that we had painted for them, a tipper ram, heavy duty front linkage and swapped the tyres to some new 425/75 R20 Contis for them. Within one week the Unimog was ready to go. Knighton Countryside Management are leading woodland, environmental and parkland contracting company and we are sure the Unimog will be an asset to their business. Check them out at www.knightoncountryside.com.
The orange Unimog is a U1600AG and now belongs to Legacy Habitat Management Ltd. They specialise in wildlife fencing, invasive species control, mitigation works and conservation management. They wanted the Unimog to tow excavators and dumpers to and from site, carrying supplies and other jobs that only a Unimog can handle! For more information on what they do, you can visit their website at www.legacy-habitat.co.uk.