QESTUDIO F1 IN SCHOOLS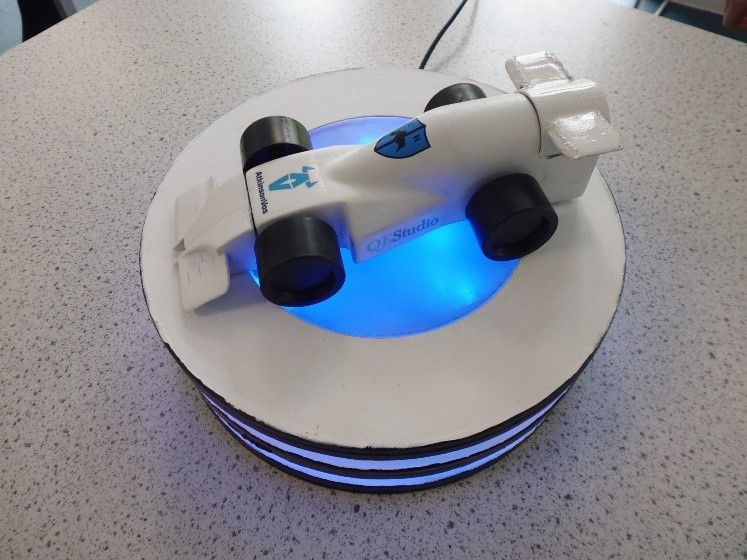 As part of our ongoing commitment and interest in developing young engineers we were recently invited to our local secondary school to judge as part of their F1 Schools engineering project.
The aim of this project was for the students to design and build a small scale F1 car, powered by a compressed CO2 cartridge, that races along a straight track. The students are given basic dimensions and parameters, but it is up to them to design and test aerodynamic modifications to ty and achieve the best time.
The engineering students had spent the last two years designing and refining their cars using Fusion 360 CAD software and their own on-site wind tunnel!
The students had also engineered their own vehicle pedestals, complete with race sponsors and LED lights. We were very impressed with the design of the AV car and pedestal!
After judging the cars, several heats were completed and we even had a go racing ourselves. A very deserving winner was chosen and presented with a 3D printed trophy. It was great to see so many enthusiastic young engineers in a program developing their skills.