Plpc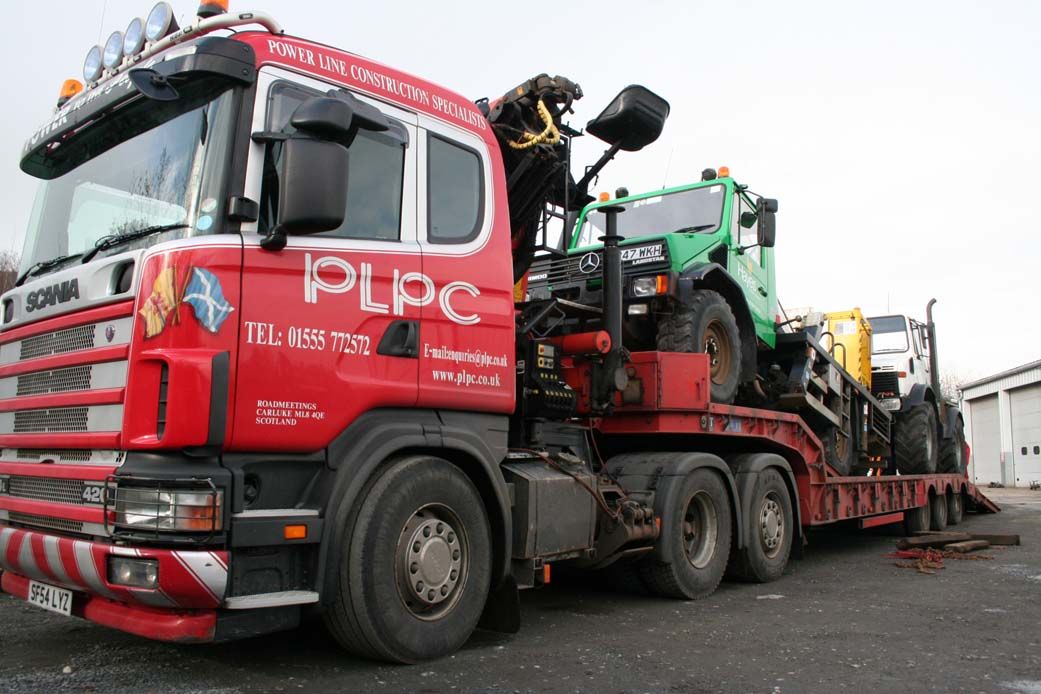 This smart looking truck came to our yard to collect a couple of Unimogs. The U100 at the front was going back to PLPC to have its access platform removed which they were then going to fit onto another machine of theirs.
The U1600 was going back to a customer in Perth after having a stint in our workshop. Whilst it was here we fitted a PTO box, clutch and steering box.
DON'T FORGET! If you don't have the transport available to bring your Unimog to us, we now have a fully operational mobile mechanic service so we can come to you! Call or email for more details.