Overland U1350 Unimog project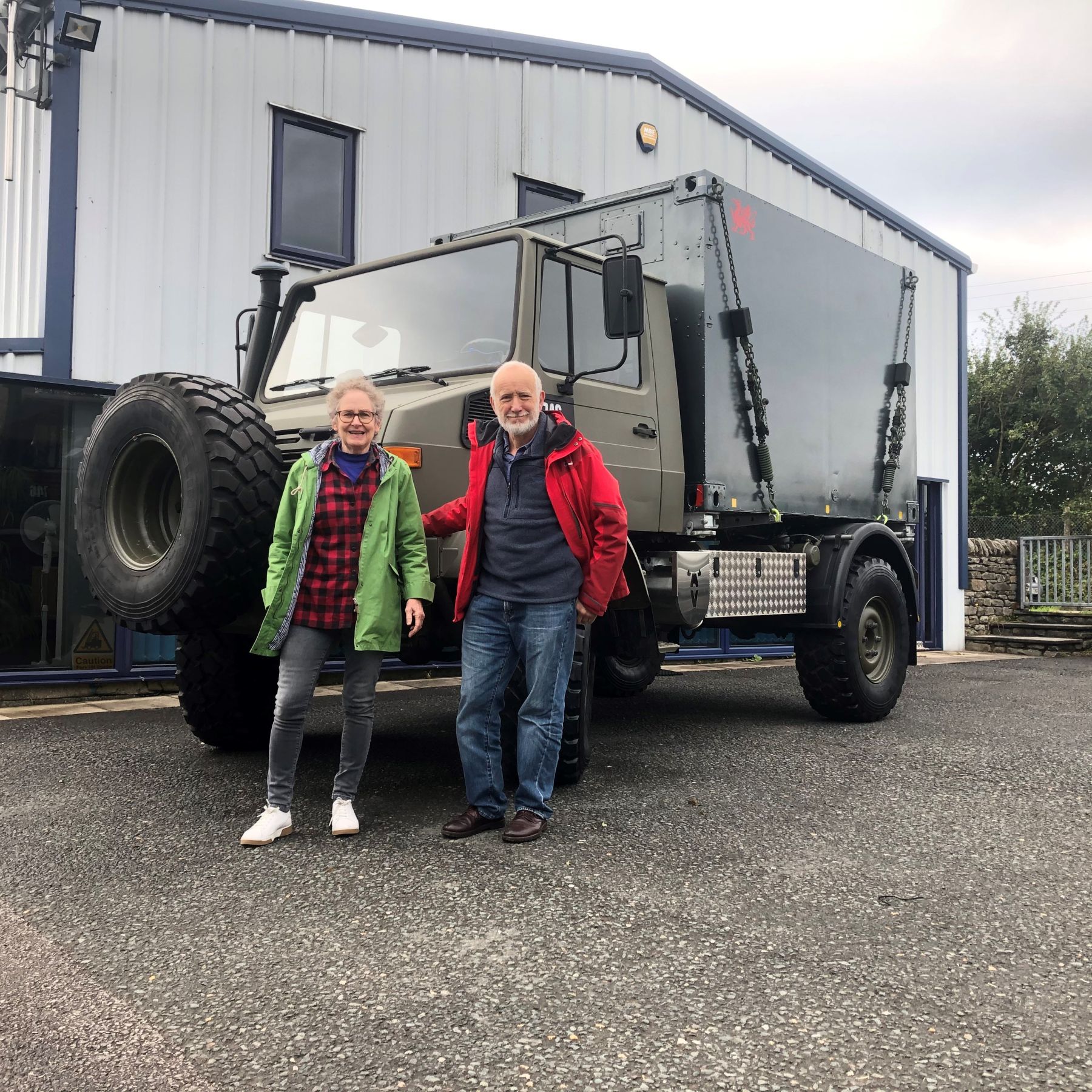 Elliot & Cindy are experienced Overland travellers in conventional motorhomes as well as a Unicat converted MAN.
They wanted to keep things simple with this build and were keen to work with a single supplier who could cope with all aspects of the build. When they approached Atkinson Vos we were happy to help.
The ex-military U1350 was sourced from Belgium and it was shipped over to us. Our experience of importing and registering vehicles meant that the IVA & other paperwork was dealt with quickly and after some minor repairs to make the Mog roadworthy it flew through its MOT test.
Once all the paperwork and testing was complete, we could get on with the exciting upgrades including an Overdrive kit, 265 litre ali tank, engine blanket, hub venting kit and one or our new soundproofing kits and a compact exhaust system to maximise available space on the chassis for storage and fuel.
Along with our standard accessories, we also fabricated a spare wheel bracket to sit on the front of the Mog which incorporated a hand winch for easy removal of the wheel.
The owner sourced an ex-military Zeppelin body so we designed a bespoke torsion free subframe incorporating twist lock mountings to suit the Zeppelin box. The design was optimised and we were able to achieve a weight saving of over 200KG compared to the original subframe.
To enable emergency access from the cab to the box we created a pass through with a special rubber seal to prevent dust and water ingress.
The Unimog is now back with its owners who plan to do the interior work themselves. They have a trip through the USA planned in the not too distant future.