Operation Spring Clean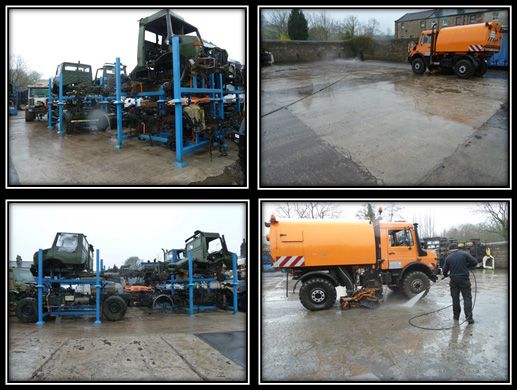 Here we are in December with an early spring clean going on.
We have just loaded 3 containers of Unimogs and parts for one of our oldest and best customers.
That has given us a bit of elbow room - so we have the remaining mogs on Death Row stacked in the stillages and we are giving the whole yard a bit of a once over - lovely to see that concrete again after all these years!
Handy to have an ex German Council road sweeper ( reference U1233 on the stocklist) which could sweep on its own in super crawler while we got on with sweeping!