One to Add to the Collection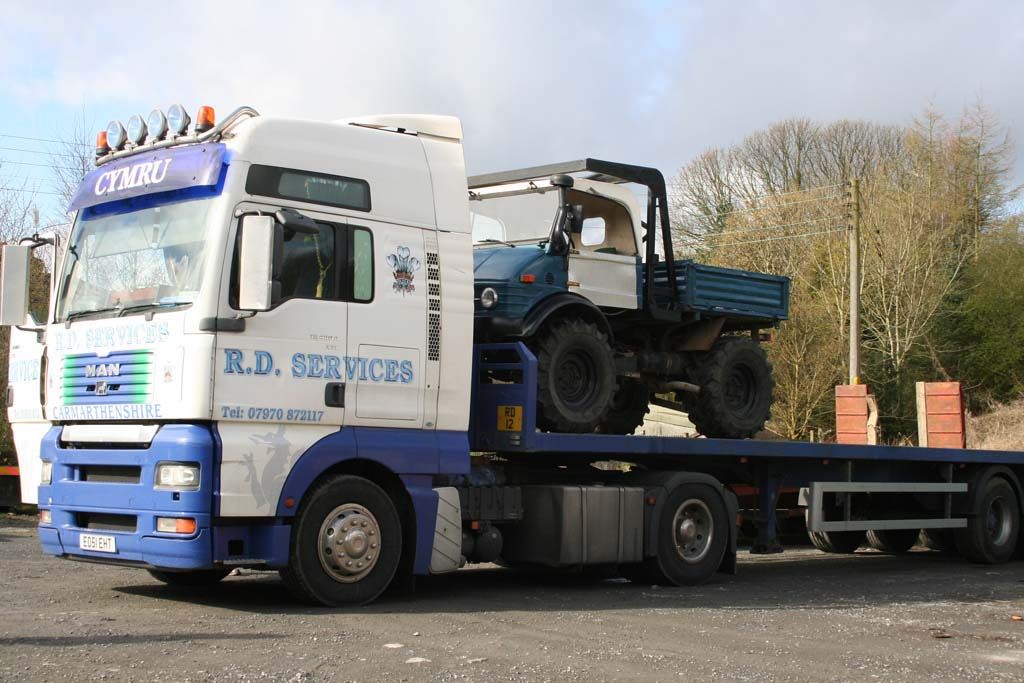 This little U900 is all loaded up and ready to make its way down to Wales. The new owner Roger, will be using the Unimog for a variety of agricultural jobs and fetching items such as feed and building materials.
Roger also plans to restore the Unimog to its former glory and is currently busy spending his time working at the blacksmiths making mudguards and a battery box for it. He is planning to take it to to some shows later in the year so we are looking forward to seeing some pictures soon!