One of a Kind Unimog Access Platform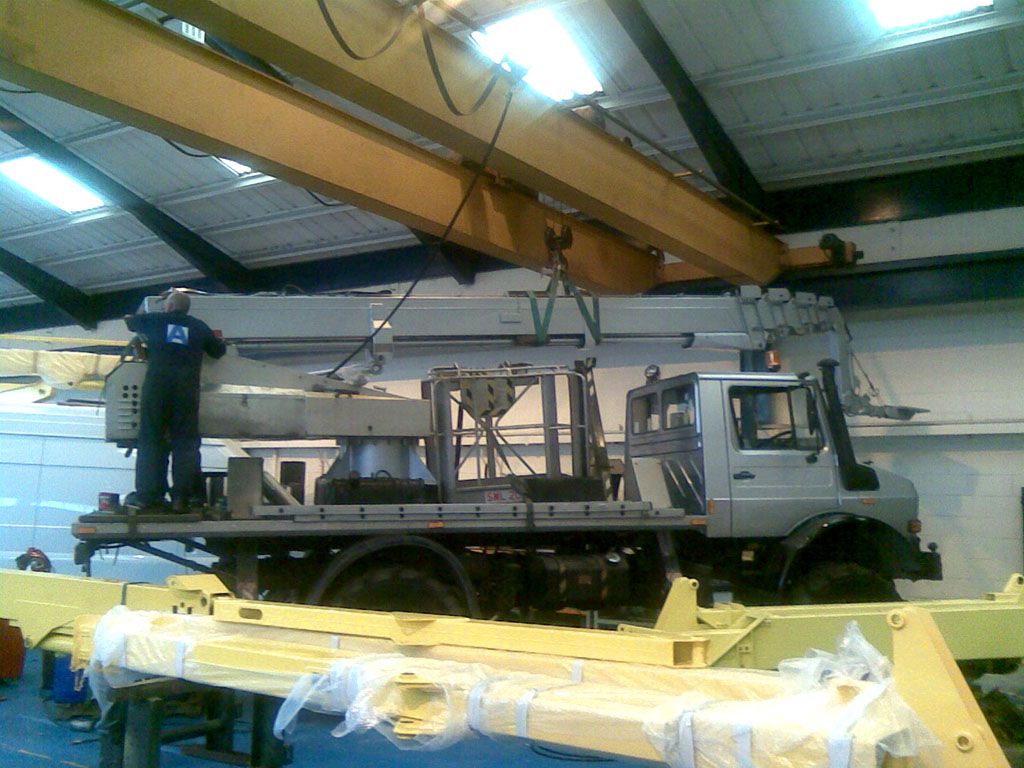 The Ommemog was bought to fulfil a contract that the company won and throughout this time it ran perfectly - proving crucial to day-to-day operations. It is now hired out to another firm which use it to access power cables in hard to reach locations.
This mog is fully equipped to serve its purpose with CTIS (central tyre inflation system), front mounted PTO, detachable basket; no less than 4 fuel tanks and various diff lock settings for when on boggy ground. View our 'Accessories' page to look at the AV additions which can improve your Unimog today.
In a former life this mog did some special work on Brighton Pier after the fire in early 2003 which destroyed a large area of the remaining sections of the derelict West Pier. The mog was capable of a salvage job on the pier which had previously been considered too dangerous to attempt by other means. There were precious artefacts remaining on the original pier structure which were close to falling off. This mog managed to save some classic arcitectural features and in doing so has helped to preserve Brighton's cultural heritage.