On the Verge of Mowing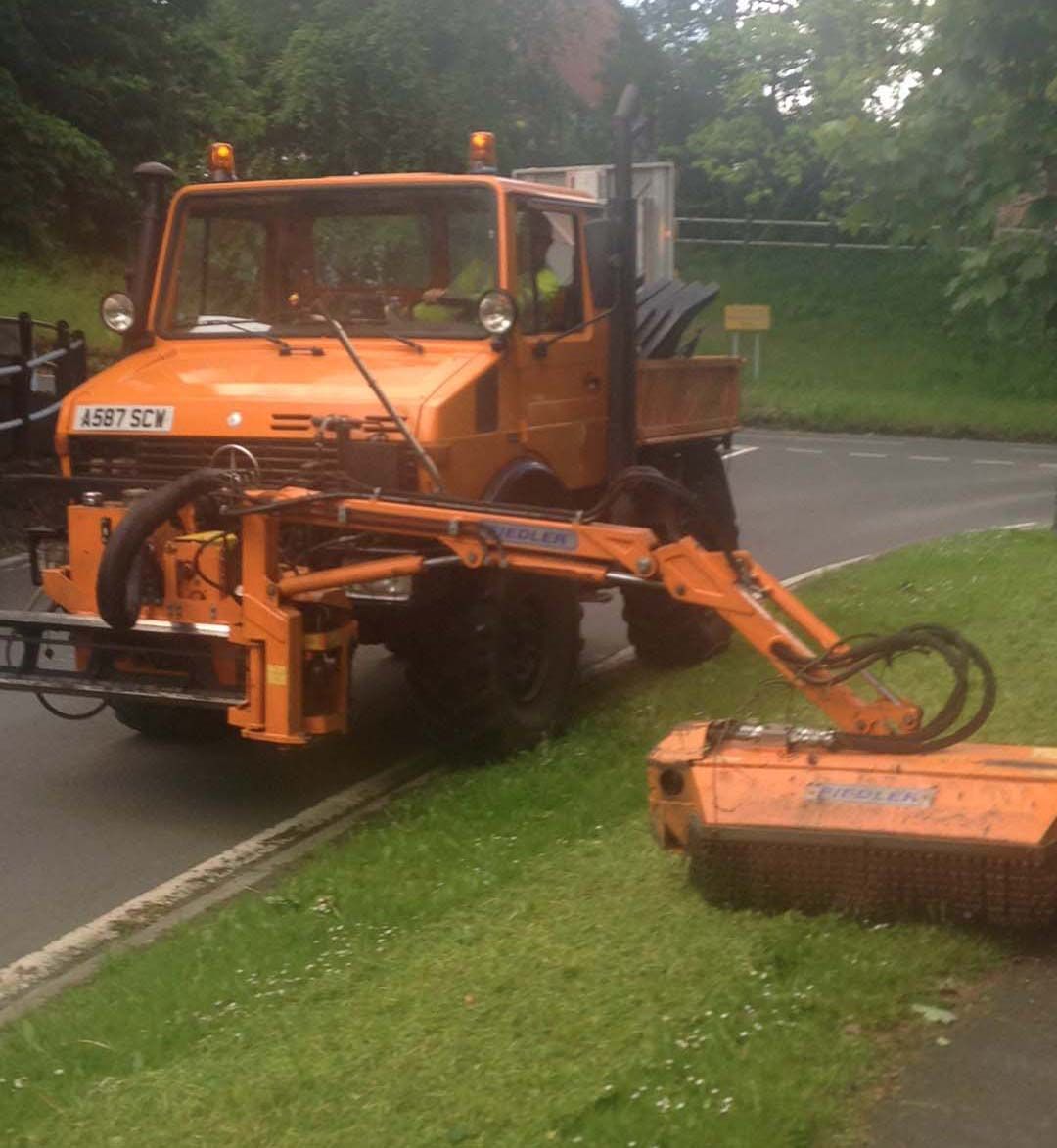 In 2012 we sold a U1200AG to Bob Cragg, owner of Altak Ltd who provide highway maintenance work such as grass-cutting, weed-spraying and hedge-cutting for their local authority in Cheshire.
There was a need for greater flexibility and ever higher health and safety requirements so Altak Ltd decided to bring the job "in-house". They'd seen other contractors using a conventional tractor and side-arm mower, but having given the job some thought decided a Unimog would be preferable for road safety, driver comfort and road speed. He said, "I did not relish the thought of hours sat on a tractor with no suspension doing 25mph with a trail of traffic behind me".
Bob came to us for some advice for a suitable Unimog after having bought a cheap din plate mounted verge mower elsewhere. Due to cuts and a tight budget, they bought a used 30 year old U1200 which went through the AV workshop for a full service and repairs. The Unimog is now in it's third season and Bob says there are three of them who share the driving responsibility and despite it's age, all really enjoy driving it.
The original verge mower had it's limitations, and after hunting around for a suitable side-arm mower, early last autumn they spotted a used Feidler on our website which we then fitted to the U1200AG in our workshop. Bob told us how pleased he is now with the end result, "as far as I am concerned it is the ultimate verge mowing machine!". They have also kitted it with a small flail topper on the rear and describe it now to be 'neat, versatile, easy and enjoyable to use'. Bob tells the side-shift ability of the mower will cut the narrowest of roads, and despite their size the Unimogs are narrower than a lot of tractors so can cut the narrow hill roads on the edge of the peak district at the far end of their area.
Now sold on Unimogs they bought another last autumn elsewhere and had our engineers assess it's mechanical health and put it through the .workshop for a Turbo and upgraded fuel pum