Now That's a Line-up!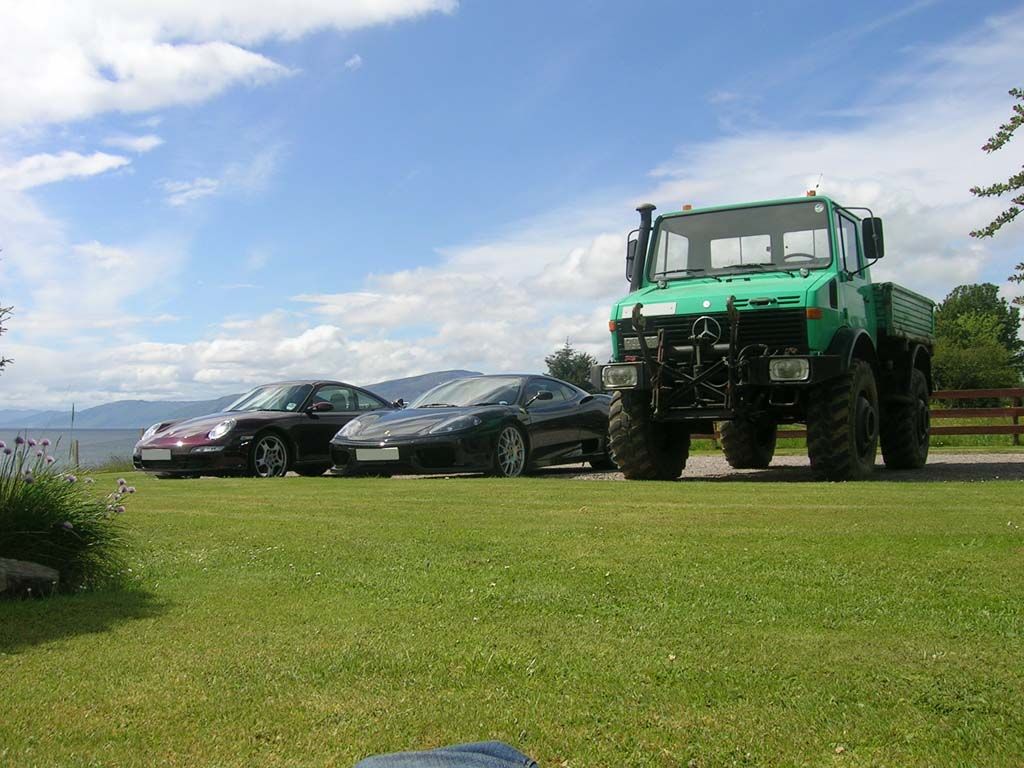 This lucky customer of ours has a lovely line-up of vehicles here and I bet they are on a lot of our wish lists too! The Unimog U1300AG was of course the most fun to buy!
Nigel has a small farm and he uses the Unimog specifically for collecting quarry products, running a log splitter, running a firewood processor and he's also used it to get concrete up a to a site for his private wind turbine project.
We gave Nigel some practical advice when he was in the market for a Unimog and it seems like he has found the perfect one for his jobs. It is a bit of a toy that gets a lot of use and interest and is less likely to get him a speeding ticket!!