Now for Something a Bit Different…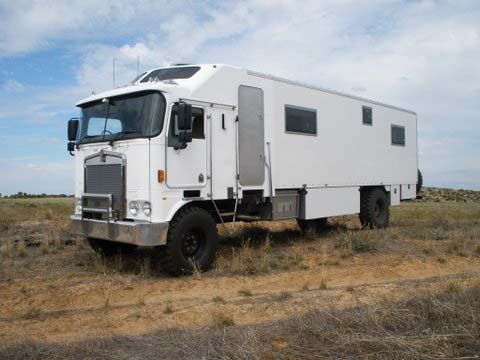 This picture was sent in to me from a Unimog enthusiast in Australia.
Believe it or not, this was a Unimog!! When it landed in Australia, it was a 1994 U1550 ex British spec model. After 4 years of very hard work, the chassis has been stretched to 10 metres, it weighs in at just under 7 tonnes and means you can travel across any desert in Australia, in 5 star comfort!!