Nostalgia - Frank's Blog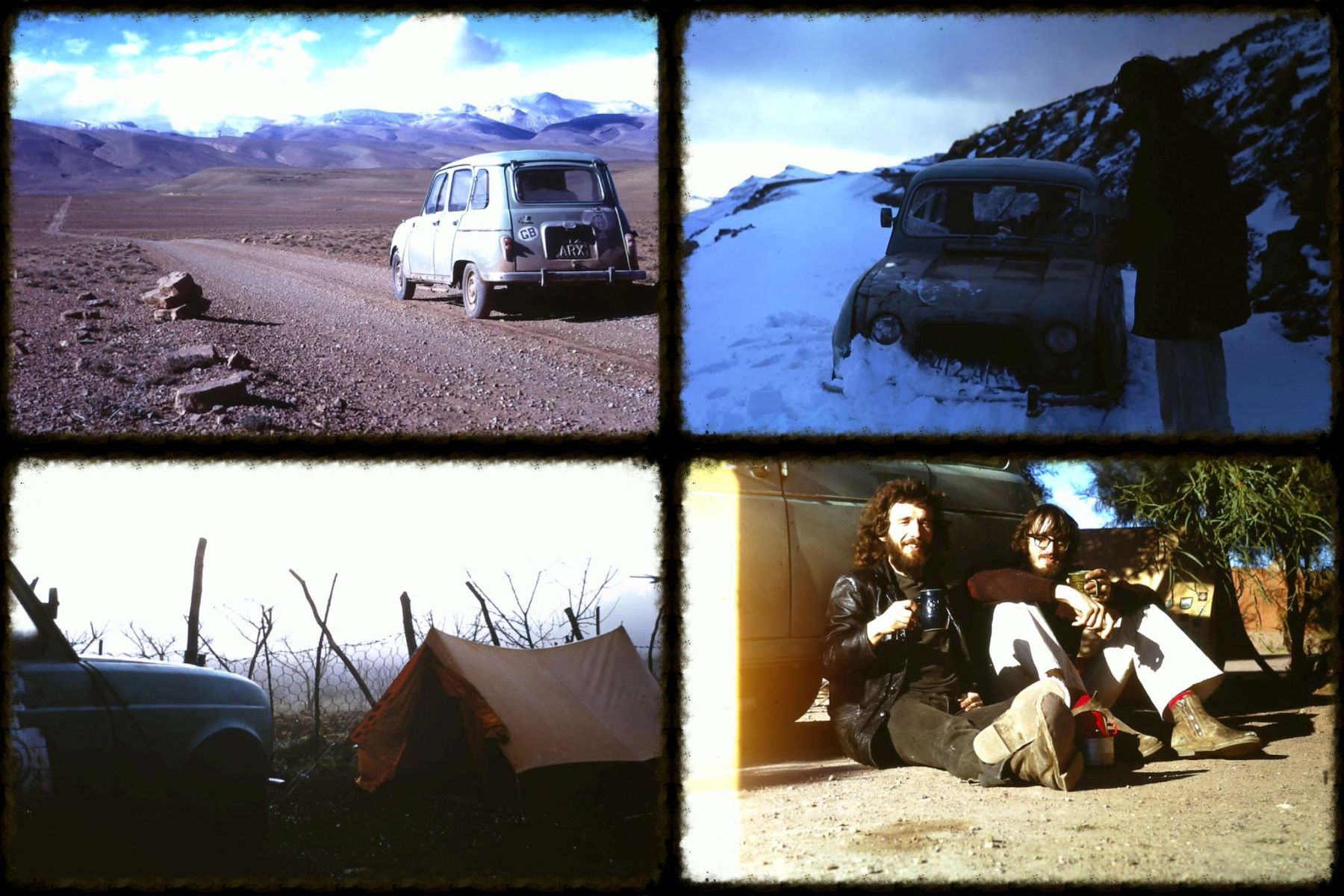 The 'Sopwith' - the first of my four wheel campers...
We've jumped forward to early 1973 and scaled up to a four wheeled camping machine. We planned our trip all evening and set off for Morocco the next day with the very latest in well-worn tents and hygienic sleeping bags.
The fuel tank was full, as was the fairy liquid bottle with which we squirted the windscreen (never at more than 100mph). Morocco was lovely with such kind and hospitable people.For an off-road adventure we charged off up the Gorges des Dades into the Atlas mountains. Had we known about the minor blizzards and night time curfew we might have stayed at home.
But the intrepid Renault ploughed its way up some impossible steep hairpins and we eventually got out alive (and considerably wiser). One of the things we learnt (take note Unimog camping people) was that lightweight is good - especially when stuck up to your knees in whatever!