Nostalgia - Frank's Blog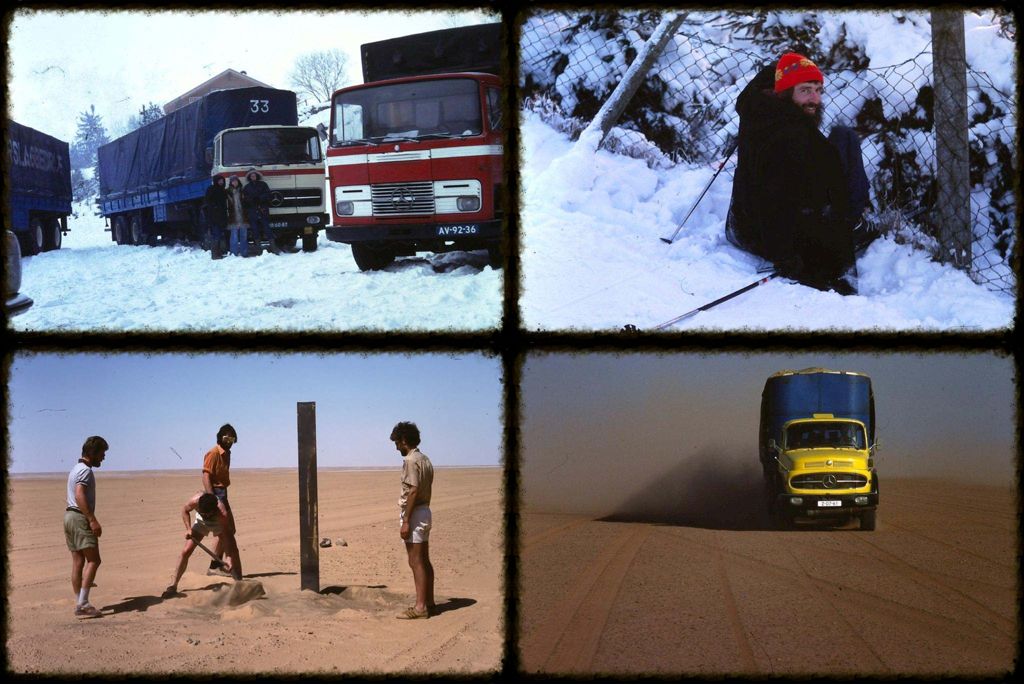 1979-80 Ski and Sun Holiday…
On one of our trips to Central Africa we stayed the night with friends in South Germany.
Next morning at minus 26 we gave up trying to get the trucks going with frozen brakes, waxy diesel and general coldness.
My friends then invited us to go skiing near by. Prepared as ever with the latest in ski fashion - old duffel coats & woolly hats - we set off.
I soon realised that on anything without a steering wheel I wasn't much cop (as you can see!) - so fairly quickly retreated indoors. Luckily I didn't have to rely on my skiing abilities to earn a crust?!
We finally got the trucks going and joined the queue for Border Control up the Brenner Pass in the bad old days before the EEC.
By contrast later on in the trip we experienced some very hot days in the Sahara.
The photos show our favourite camp site (middle of nowhere!) and us resurrecting a 'Piste Marker'.
These were put up in colonial times to guide travellers and not too many remain so we were doing our bit. There are pictures of our early research into overlanders' showers – but not really suitable for publication!