Nostalgia - Frank's Blog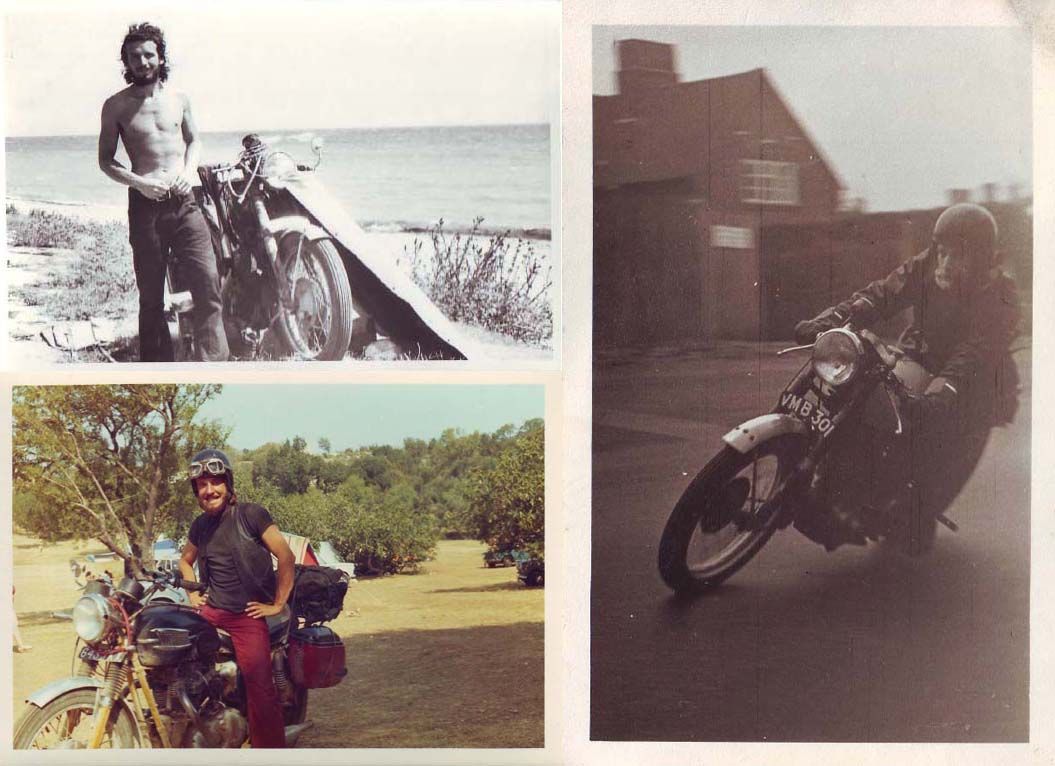 My First Camper Conversion…
One summer in the late sixties I found myself on a free camping place by the Black Sea coast in Romania. I converted my 1953 Ariel 500 single into my first mobile home with a prestigious piece of canvas. I fondly remember such kind hospitality from all the Eastern Europeans I met. Somehow that made my adventure behind the Iron Curtain with virtually no communication home not at all scary. The worst event was a giant bee sting in my helmet while riding on a gravel road – didn't manage to stay upright! Luckily I had my protective shorts on so I sped on eventually to Istanbul.
The colour picture was taken a couple of years later in what was then Yugoslavia on my Triumph Bonneville. I took a boat from Bar (in modern day Montenegro) to Bari in Southern Italy – I thought I was going to die of sea sickness during a violent storm & then wobbled my way North. The bike went like hell but vibrated so much that everything I wasn't holding broke and fell off. Still it got me home but I remain confused about people's nostalgia for British Bikes.
So another step was taken on my journey into the world of travelling, camping and overland vehicles. The bikes were fun in the sun, cheap on the ferries and petrol…. but a bit down on creature comforts!
But could I ever go as far as a UNICAT style camper on an 8x8 rocket launcher?