Nostalgia - Frank's Blog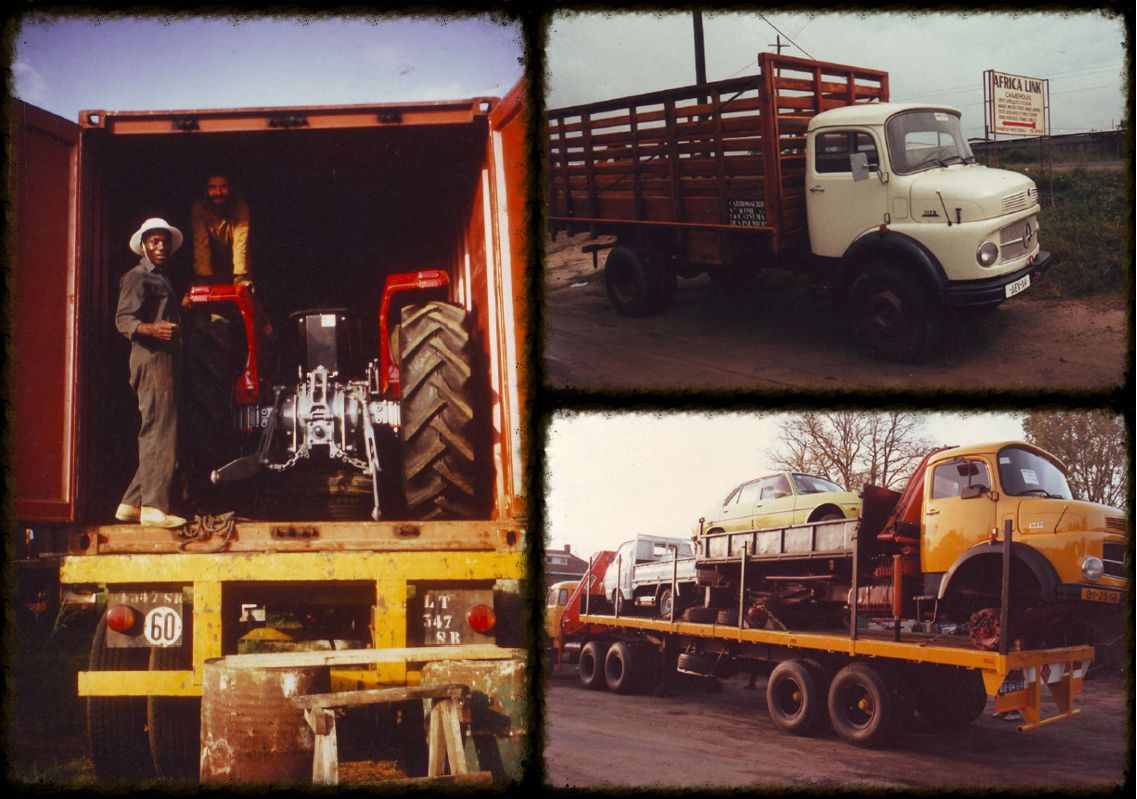 Africa Link – the very early years of Atkinson Vos…
Jumping about the years drops me right back in the early eighties. It was impossible to keep up with demand by driving lorries across the Sahara - pity really as that was the best bit! So Africa Link Ltd created Société Africa Link Cameroon - based in the main port of Cameroun steamy Douala.
Pictured bottom right is a typical shipment of trucks crowned with one of the legendary Peugeot 504 'African taxis'. Pictured top right is a Mercedes L1113 with local built body - known locally as a 'Mammy wagon'.
The picture on the left shows our star local employee 'Livingstone' - nicknamed because of his splendid plastic Pith helmet. Not really the ideal head gear for inside a shipping container in full sun at 35 centigrade outside and 100% humidity.
Around that time a little boy was starting school with a bright future ahead of him………or so he thought!