Noggin the Mog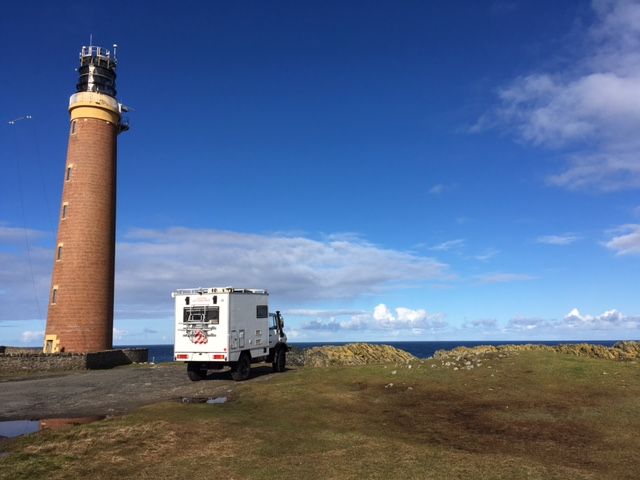 One of our customers & 'Noggin the Mog' have just returned from their summer holidays to the Outer Hebrides and the North West corner of Scotland.
They drove up to Loch Lomond, before heading on to Oban and catching the ferry across to the most southerly Hebrides island of Barra.
Noggin the Mog then made the journey up to the most northern tip at the Butt of Lewis, before crossing back to the mainland.
As you can see from the image that they had sent us from the Butt of Lewis the views and scenery are spectacular and what better vehicle to enjoy this experience in than a Unimog.
Noggin the Mog is now getting itself prepared for its next adventure this year.