NEXT BATCH OF U1300L UNIMOGS ARRIVING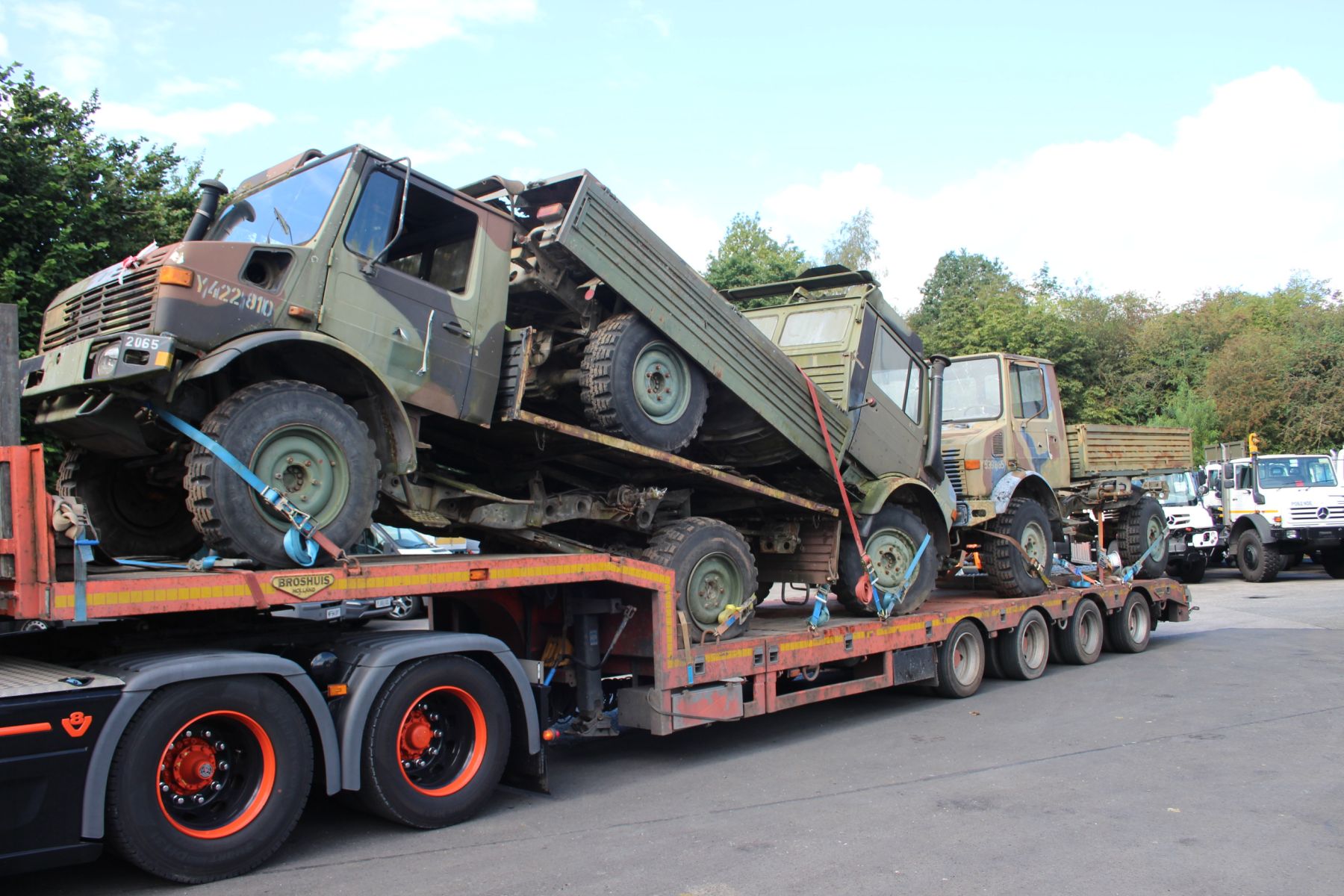 Here's our latest delivery of Unimog U1300Ls direct from the German Military.
We actively buy these low km Unimogs so that we can offer top quality used & refurbished parts to save our customers money & get them up & running quickly.
Our plan at the moment is to sell one of these complete & dismantle the others for parts.
Drop us a line with your requirements.