New Multipurpose High Speed Trailer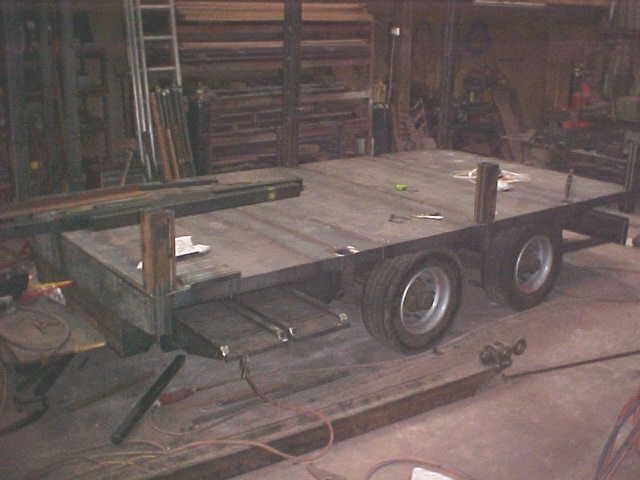 Considerable interest has been shown in our idea for a trailer designed for a Unimog which can easily be configured to be used as -1 Low Loader -2 Tipping Bulk Trailer -3 Bolster Trailer With Crane or Timber grab.
With a low, extendable drawbar the trailer should tow behind a Unimog with a woodchipper on the rear linkage. Built on two 8 bolt axles the gross weight of 13 tons should make it a very versatile asset.
Both air and hydraulic brakes are fitted as standard for use with tractors as well. The prototype will be on demo shortly. Any suggestions/ requests to Frank [Offers for the subsidised protoype?]