New Crowd Control Vehicle?!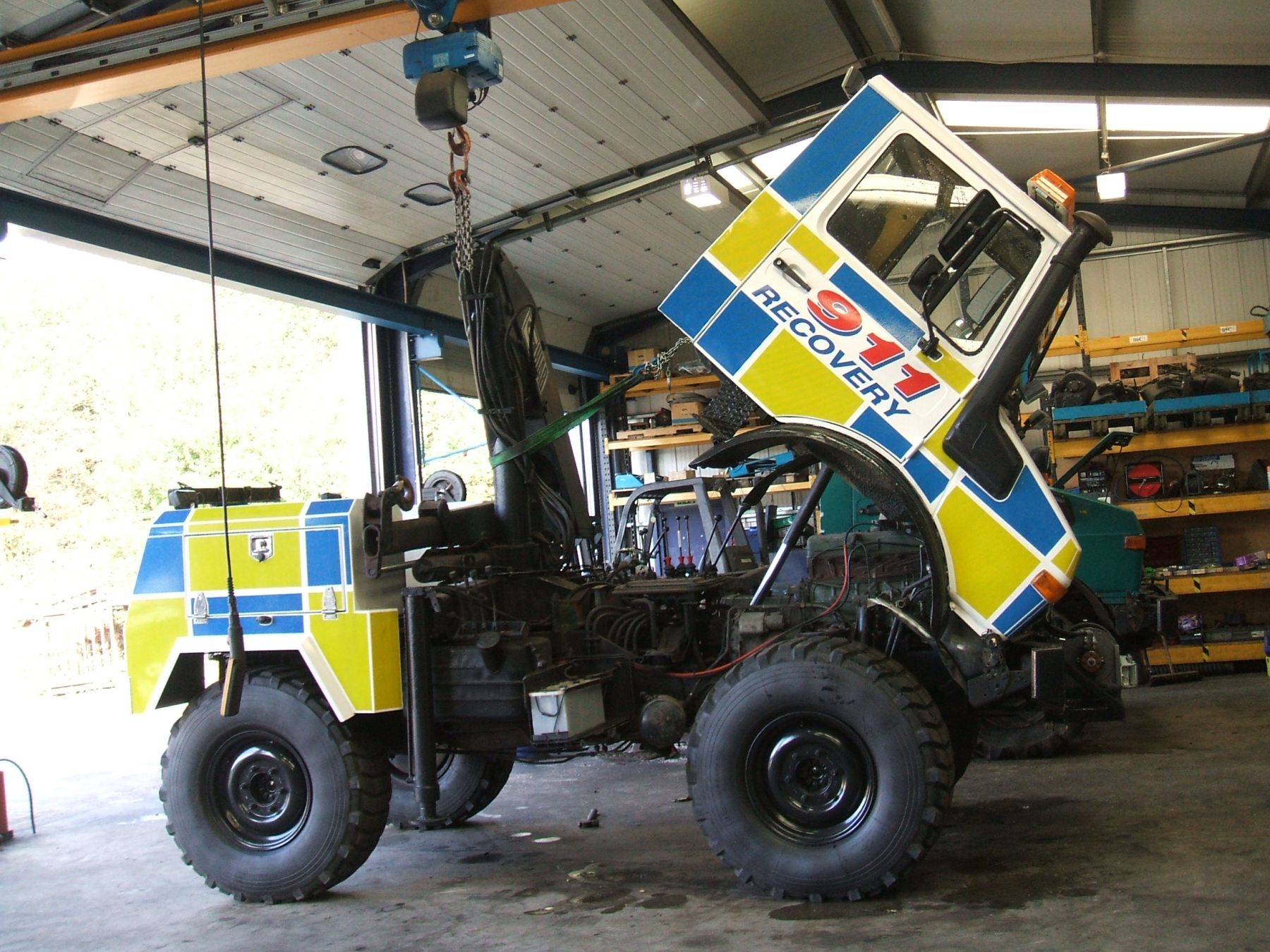 No, the local police haven't taken to using Unimogs! This U1000 is owned by 911 Rescue and Recovery Ltd of Glasgow. They use the Mog to recover damaged and burnt-out cars from hard to access places.
The "battenburg" style livery certainly is eye-catching, and according to Alan Hayward, the owner they had to get permission from the police before using it.
We carried out some repairs recently and the Mog is now back up and running.