New and improved soundproofing cab trim kit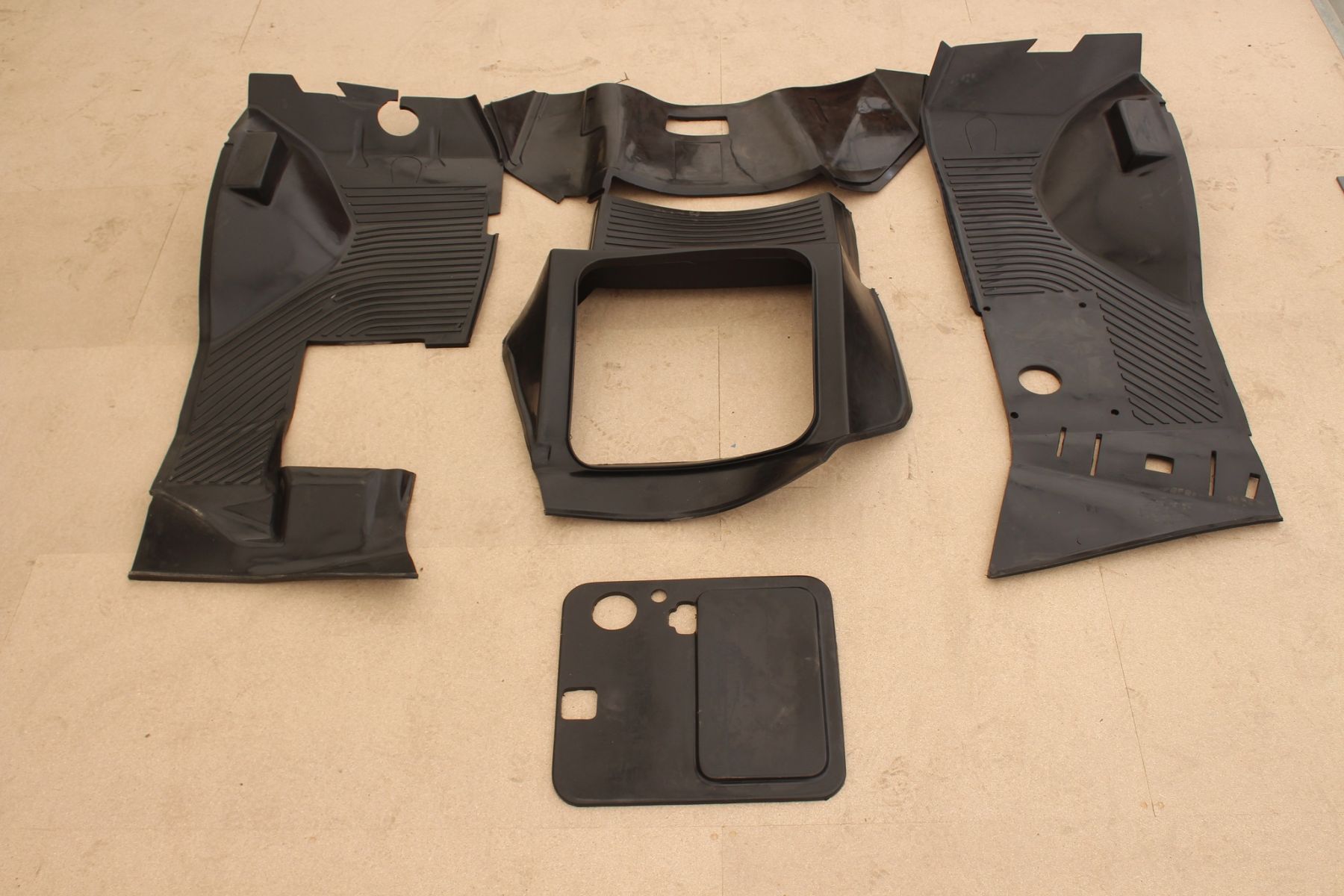 *NEW AND IMPROVED SOUNDPROOFING CAB TRIM KIT*
The kit effectively reduces noise, vibration and harshness transmitted into the cab whilst enhancing the appearance of the cab interior and improving comfort for the occupants.
Fitting is very straightforward and can be accomplished within 1/2 day.
The kit fits all SBU (square cab) models U1000-U2450 from 1976-2001.
Due to differences in equipment fitted to each Unimog some trimming of the kit around the control levers, seat bases is sometimes necessary.
Price : £675+VAT