MOTS for Tractors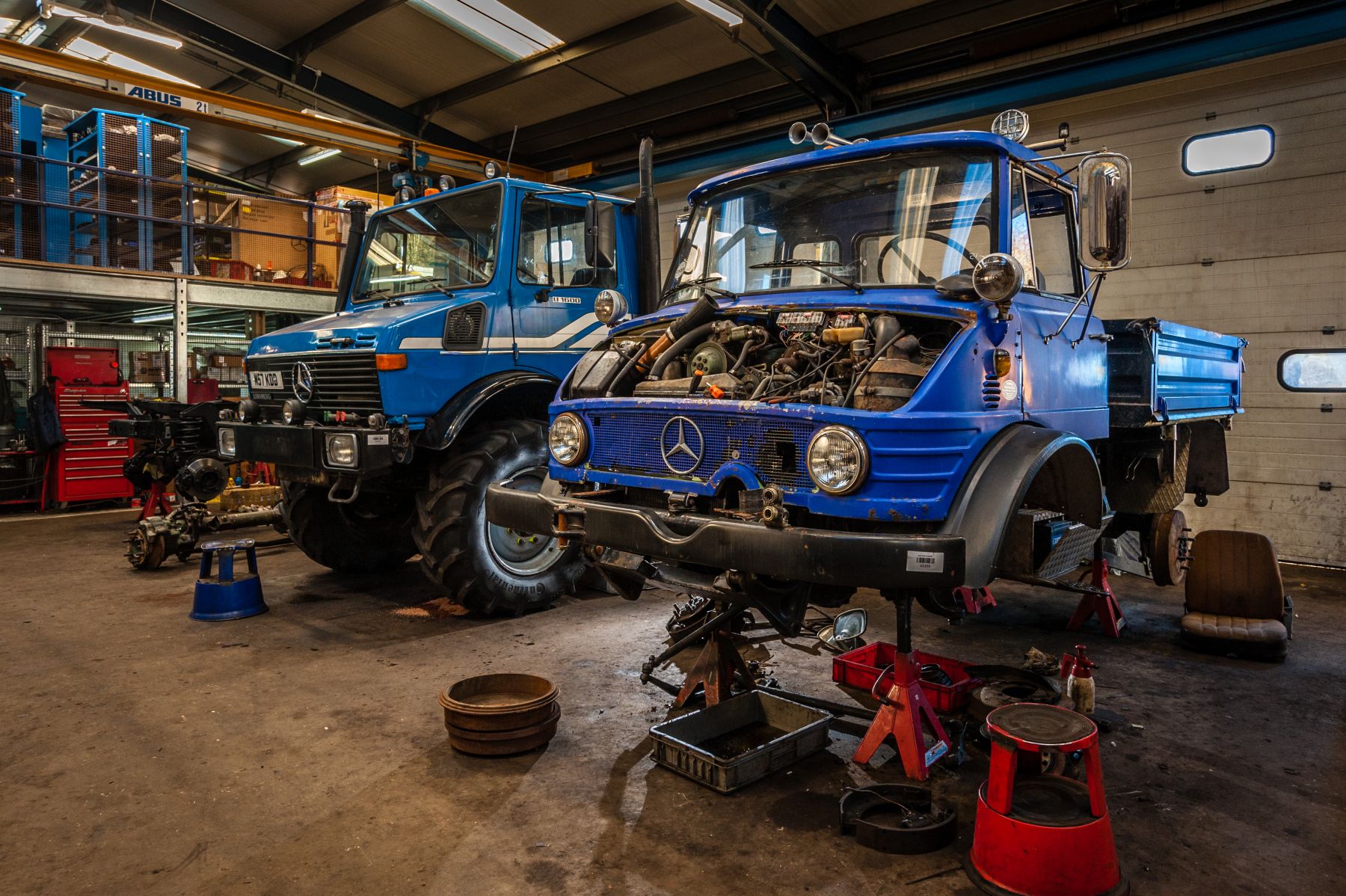 The Government has recently decided to introduce MOT testing for agricultural tractors used for haulage.
This only applies to tractors capable of over 25mph.
This includes Unimogs which are registered as an Agricultural Tractor.
If the Unimog is used on the road further than 15 miles from its base of operation or for purposes which are not directly related to agriculture (see Note 1) then it will need to have an Mot test.
The first test is due when the vehicle is 4 years old and then every two years thereafter.
Tractors will be tested in accordance with Directive 2014/45/EU
10 and against the standards in the Road Vehicles (Construction & Use) Regulations 1986 which is effectively the same standard as HGVs.
The tests will be carried out at existing Authorised Testing Facilities (ATFs). The standard HGV test fees will apply for tractors, in addition to "pit fees" for use of the ATF.
The major difference is that tractors will not be tested on roller brake testers as they are unsuitable. Instead, braking performance will be tested by decelerometer.
This creates a problem for most tractor owners as many conventional tractors will simply not pass an MOT because of their braking set-up whereas the Unimog with air brakes will perform more efficiently.
It is the responsibility of the owner to submit their vehicle for an MOT if they feel that this is required.
Owners may need an Operators License depending on whether their Unimog is used for the transport of other peoples goods or not.
This document is intended only as a brief summary of the recent changes as we understand them.
The full consultation document can be read here:
https://assets.publishing.service.gov.uk/government/uploads/system/uploads/attachment_data/file/644424/introducing-roadworthiness-testing-fast-tractors-government-response-to-consultation.pdf
We do not have any legal qualifications and therefore we are unable to give specific advice to owners.
As previously an Agricultural vehicle is not permitted to drive on the motorway.
Drivers must have Category B+F on their license.
The Gross Combination Weight of an Agricultural Vehicle is 31000KG which includes a maximum trailer weight of 18290KG.
There is presently no testing requirement for trailers used in connection with agricultural operations.
Note 1.
The Memorandum of agreement for the use of Agricultural Vehicles on the road defines agriculture covering all aspects of farming. In addition this definition includes:
(a) purposes relating to agriculture, horticulture or forestry
(b) cutting verges bordering public roads
(c) cutting hedges or trees bordering public roads or bordering verges which border public roads.
The full memorandum can be read here: https://www.gov.uk/government/publications/excise-notice-75-fuel-for-road-vehicles/excise-notice-75-fuel-for-road-vehicles