Mog Safari in Mozambique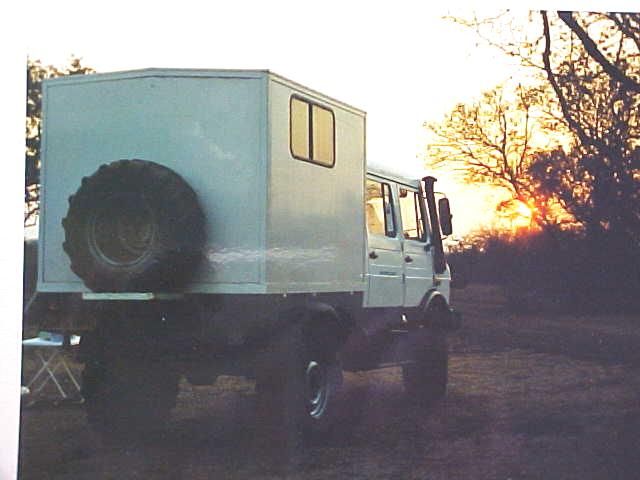 Fancy a safari into a friendly African country recovering from around 30 years of war? If so you can travel in proper style in a U1250 double cabin mog which has taken up residence in Southern Africa. It is in fact my former family camper.
The Mog has done me proud on various trips in the Game Reserves of the Kalahari, Okavango, Tchobe, Lower Zambesi and of course the superb tar roads of the Kruger Park. One trip deep into Mozambique also went without hitch.
Johann Van Jaarsfeld is the new owner. With 11 years as a Game warden in Kruger he is well placed to give you an excellent Safari. Contact us for his details. He will soon have his own website.