Merry Christmas Everyone!!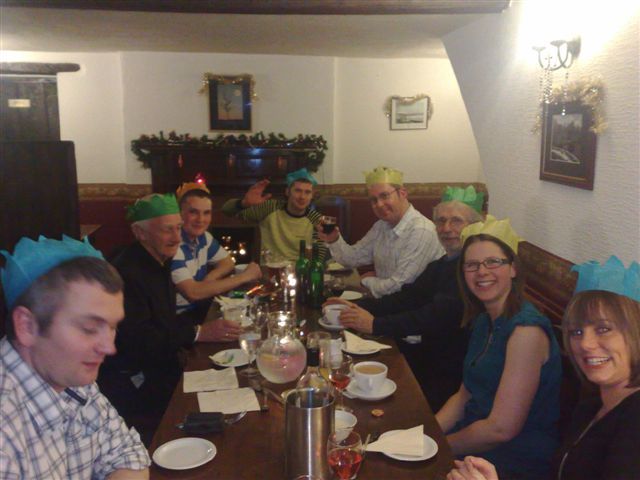 Here we all are enjoying our christmas doo at the local in Low Bentham!! All looking lovely in our party hats and laughing away at the slightly dodgy jokes in the crackers! All in all, a good doo! Just so you know who's there and so you can now put a face to the voice, going round the table from left to right we have Michael, John, Mike, Tom, Simon, Frank, Emma (me!) and Susan.
From all of us at Atkinson Vos, Merry Christmas and Happy New Year!!