MB TRAC PROJECT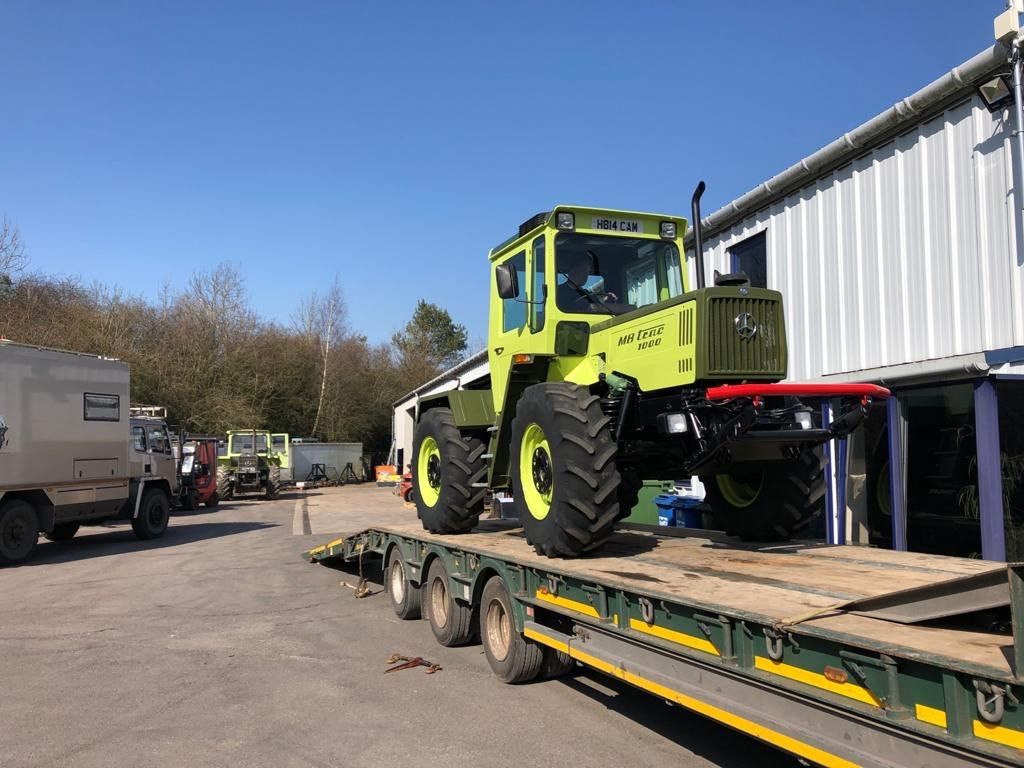 Our customer Mr Steele, is an MB Trac enthusiast with a number of MB Tracs in his possession and all different models.
The original plan was to get the MBs in "good working state" as they are working vehicles, and the staff need to want to work them too so they need to be usable!
We agreed to take two MB Tracs at a time and transport was arranged to get the first two up here.
The first ones to land were the MB1000 and MB1300.
The MB1000 has been with them since 1990 and it was in very good original condition with a great engine, but starting to get rough around the edges with problems with hydraulics, electrics, air conditioning and general cosmetics.
The MB1300 was relatively new to the fleet and hadn't been used much. In the times it had been out, they had noticed the engine didn't have much to it so a good check over that was definitely on the cards along with a bit of cosmetic tidying up.
Having thoroughly costed all the repairs on both machines, it was agreed to start work on the MB1000 first which began with a strip down of the whole tractor.
The engine was removed to replace the clutch and rectify oil leaks from the rear main oil seal which would have contaminated the new clutch if not rectified. Whilst it was out the engine was painted in the correct Sage green colour.
The bodywork was generally in excellent condition and localised welding repairs were carried out to the bonnet side panels, mudguards and cab shell to retain as much original metalwork as possible.
The tractor was completely repainted in it's original colours and the original style decals were reapplied to complete the effect.
The MB Trac 1000 now looks like it belongs in a Mercedes brochure!
As the MB1000 gets transported back to its owner, we are now turning our attentions to the MB1300. We have compression tested the engine and found it to be down on the 5th cylinder. After discussing this with the owner, it was agreed to remove the engine and send it to our specialists for a full inspection and to send a report back to us with their findings. It appears the engine is rather old and tired and will need a full recondition so the project is currently on hold while the owner decides its fate.
On the return journey, our haulier will collect the next MB Trac which will be a MB1500. We will inspect this and see where the project goes from there!