Mathers upgrade from a U140 to a U1300L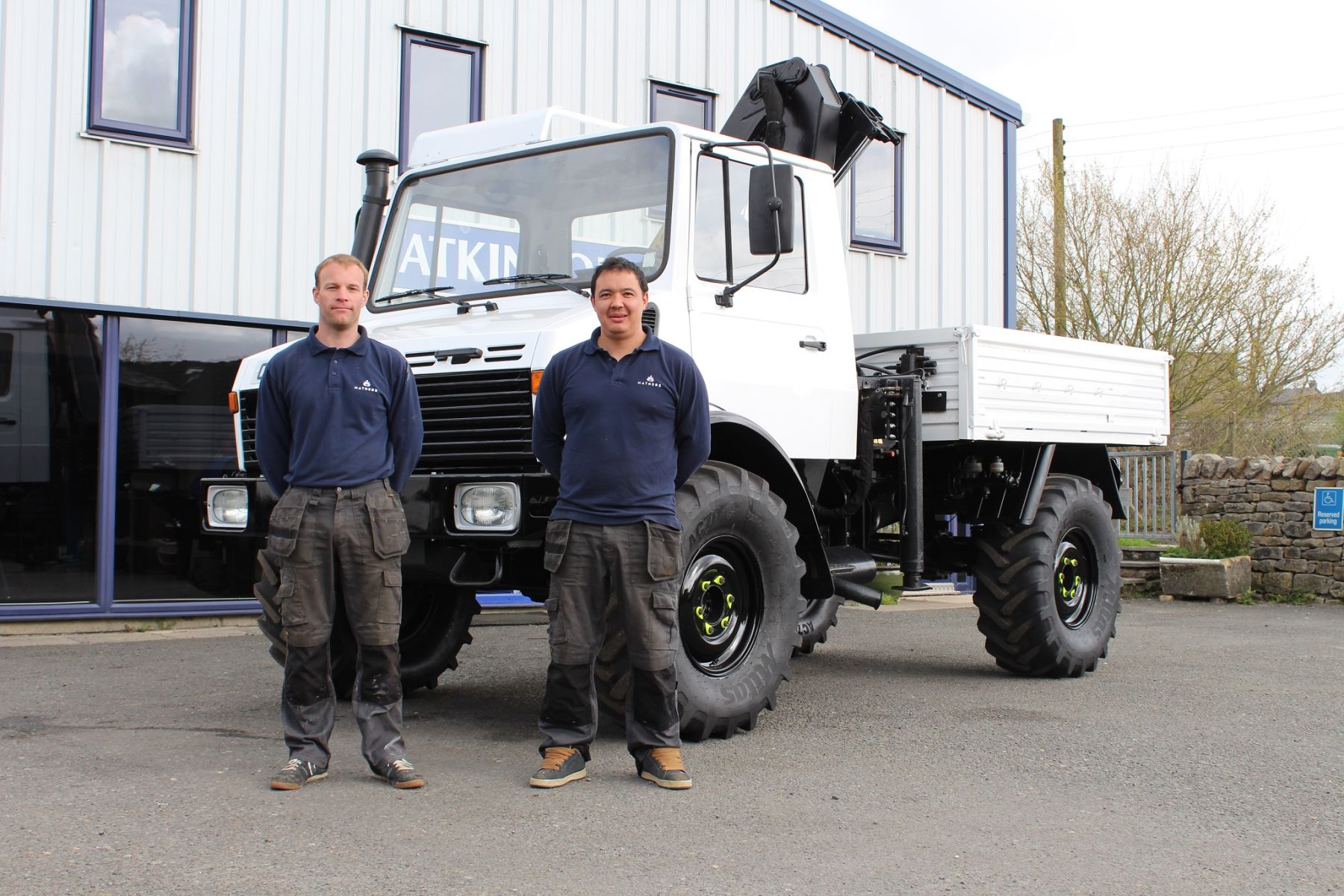 Hannah came to our yard earlier in the year looking to upgrade from their very tired looking U140.
We spoke with Hannah and discussed potential Unimogs that would best suit there business.
They needed a Unimog that they could mount their existing crane from their U140 on to service wind turbines.
After our discussions we had recommended an ex-military U1300L, which had been well maintained and was low mileage. Once we had decided on the appropriate base vehicle we went about reducing the back body and fabricating a subframe so we could therefore mount the existing crane to the new Unimog.
The Unimog received a lovely fresh coat of white paint and the crane even got a bit of TLC from our mechanics and a fresh coat of black paint.
Hannah had told me that the lads couldn't wait to pick up their shiny new business tool to put it to work and I think the lads were extremely happy for the upgrade in machine.