Looking Back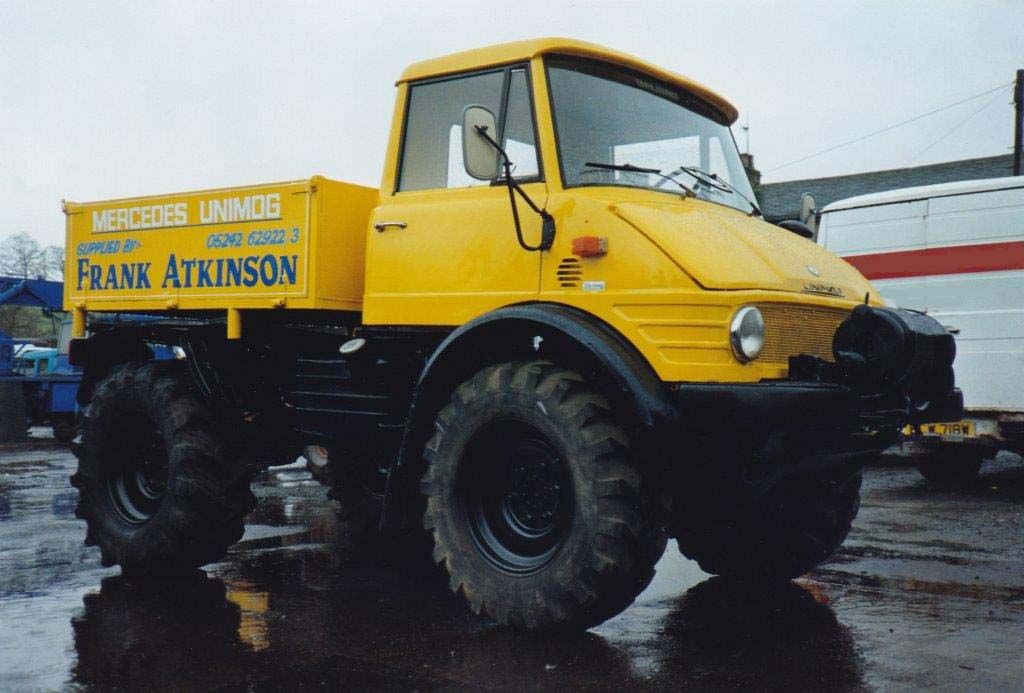 Our first Sponsorship deal
Back in 1993 we prepared this vehicle for a specialist company who organised off road 'fun' days.
This is a clever scheme whereby people pay you for the privilege of wrecking their vehicles on your off road course!
The mog was ideal as a support vehicle.
With its tractor tyres and PTO winch it could get anywhere needed to recover any of the 4x4's which were stuck or upside down.
At the time our company was still called Africa Link - our core business was with Africa - so we sold Unimogs under my name.
We traded it back in in 1997 - but have lost track of it since then...anybody seen it?