London to China in a U1300l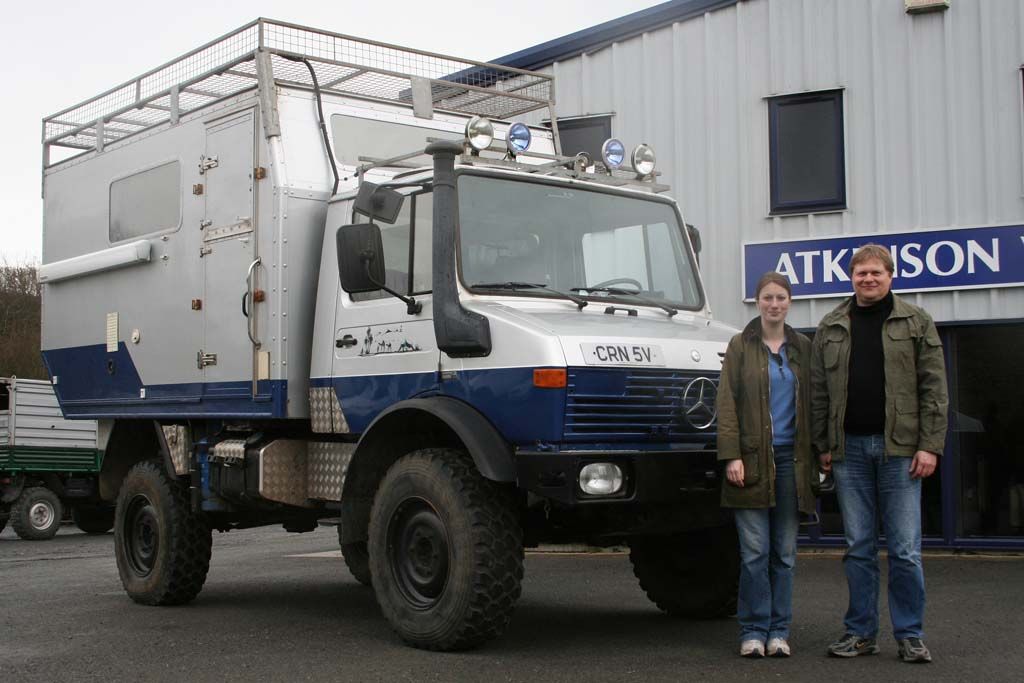 Adam and Chloe recently bought this U1300L camper to go on an expedition from London to China! The Unimog has been in our workshop having some work done it to make it ready for its long journey ahead.
We have turbo charged the engine, fitted some of our rear heavy duty springs, renewed all the oils and filters and given it a bit of a tidy so its all ready for what lies ahead.
The Unimog is back in the hands of its owners now and we are looking forward to seeing some pictures when its all painted and ready to go!