Little, Larger and Larger Still!!!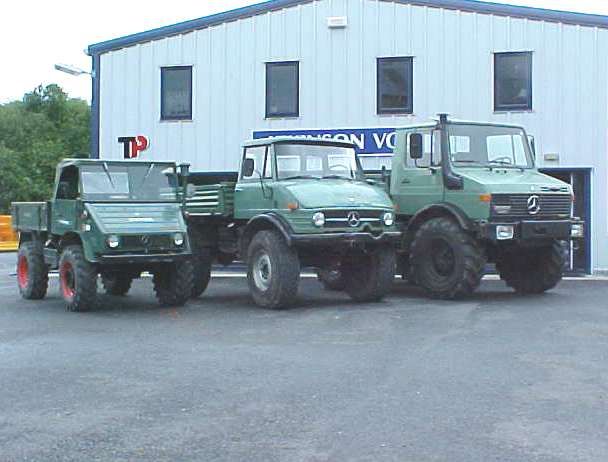 Clearly demonstrating the evolution of the Unimog over the years here are three of our current stock machines. The U411 is from 1961, but this type became available inthe early 1950s. It boasts a 34hp 4 cylinder diesel engine of 1.8 litre capacity.
The U900 (406) Unimog next in line was in production from 1963 until 1989 (and even later in a modified form known as the 417). This particular one dates from the mid-70s and has the 5675cc engine giving 87hp in standard tune.
The third Mog in our line-up is a U1400AG from 1989. This one has the later 5.9 litre engine which with a turbo produces 140hp. The "square cab" shape came into production in 1976 and continues today in the U3/4/5000 series.