Lifting, Chipping, Towing...there's Nothing a Mog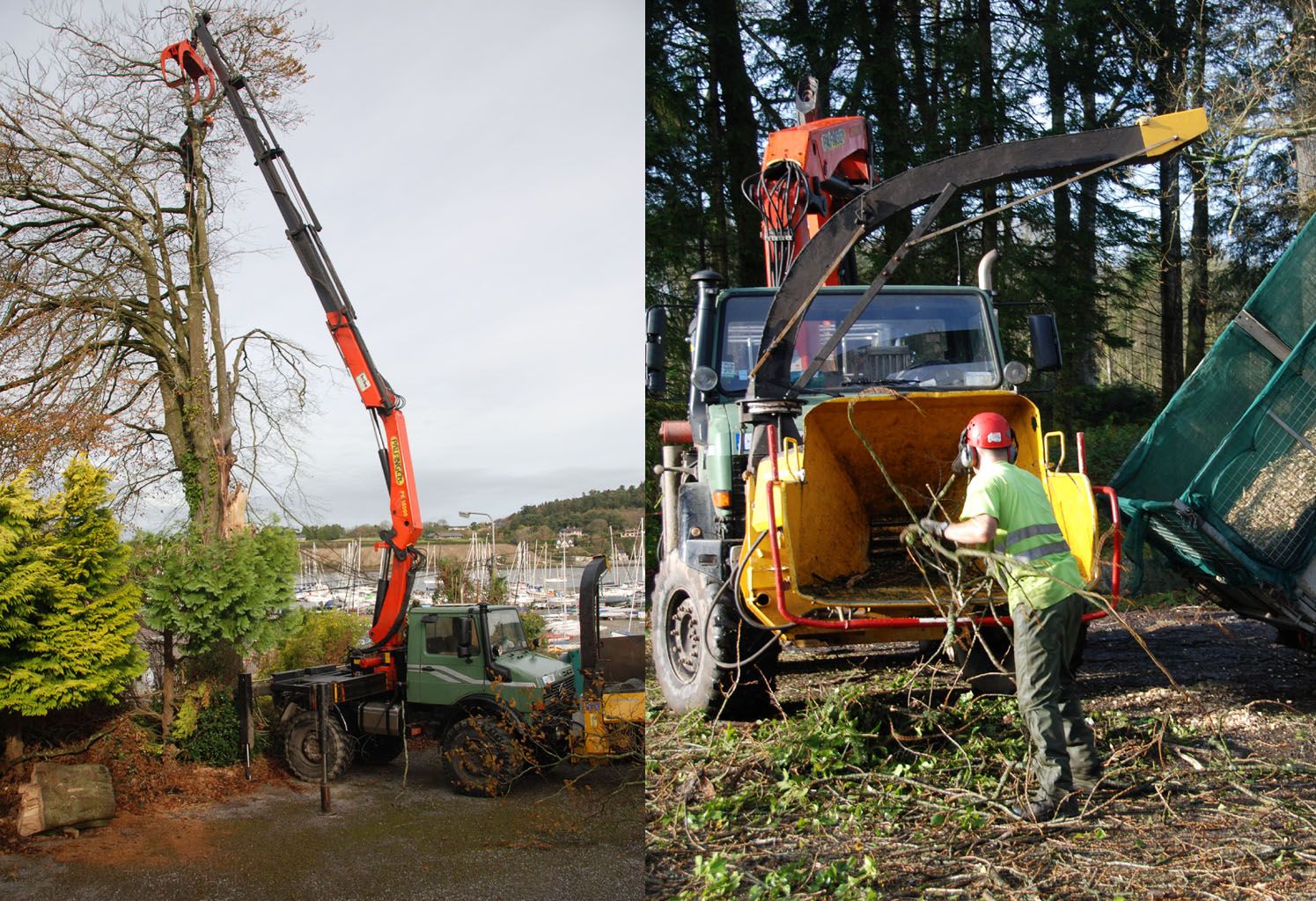 This big chassis Unimog U2100 has been custom modified to make it perfect for tree work in Ireland. It has a remote controlled, long reach 16 tonne crane on the back with an impressive reach of 16 metres up and 12.5 metres across. This is useful for grabbing branches that are ready for removal rather than rigging them down with ropes (a much harder task).
In addition to the grab arm, the crane has a man basket attachment which increases the Unimog's efficiency by creating an advantageous elevated work platform for getting in hard to reach places. As well as this crane the mog is fitted with an AV pick-up hitch for towing a number of different sized trailers, keeping the mog flexible for working on both large and small jobs.
Our specially adapted Unimog accessories are designed to enable you to make the most of the Unimog's capabilities. If you're in need of a hitch or something different check out our Accessories page.