LAND ROVER 101 WHEELS & TYRES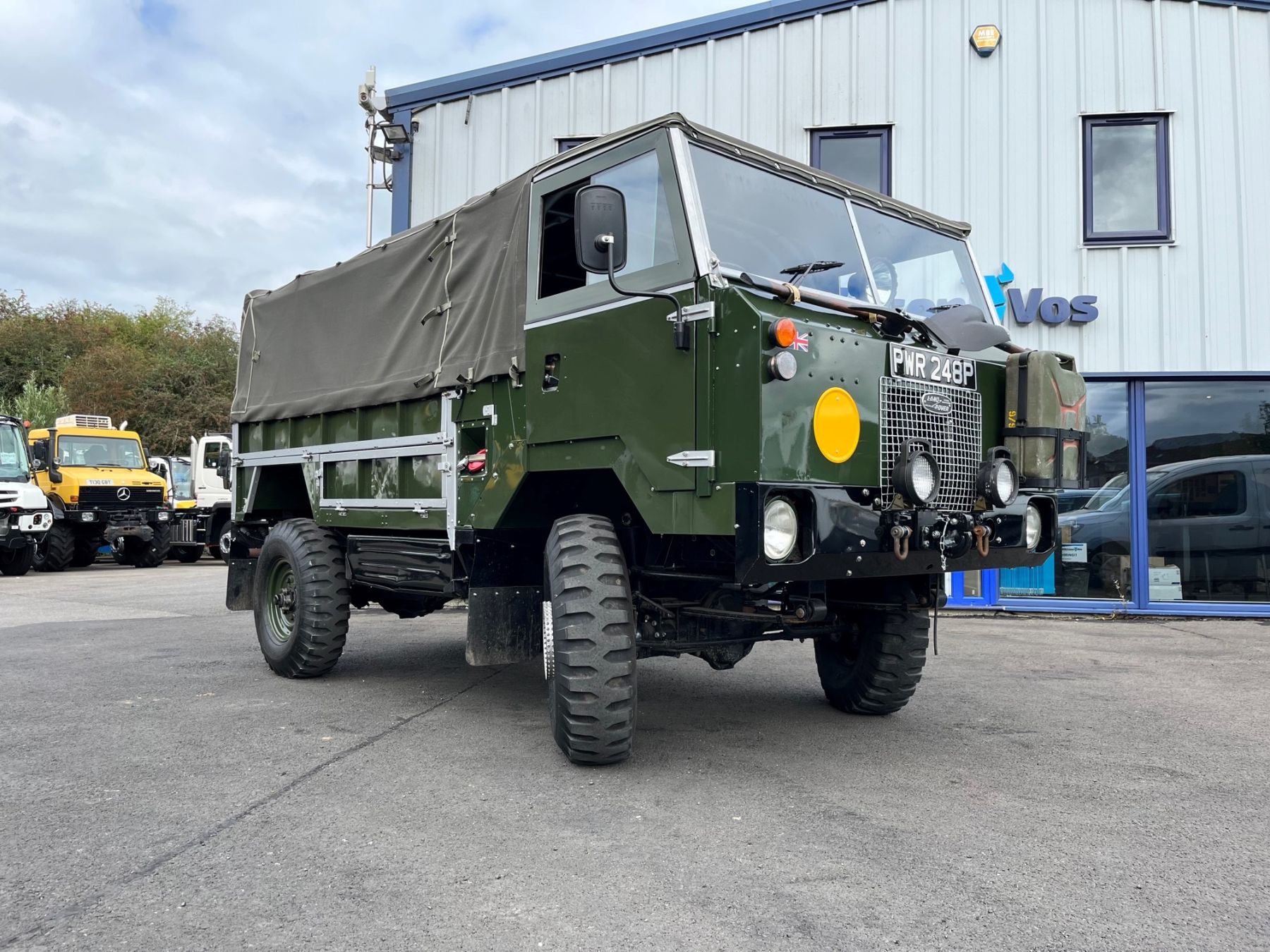 Dave visited our yard in this lovely Land Rover 101.
He wanted to increase the wheel & tyre size for off roading.
These Land Rovers have the same 6 bolt wheel pattern as the smaller Unimogs.
Dave is going to try out some CAD (Cardboard Aided Design) to determine the best tyre size and he'll be back for the tyres!