Jolly Boating Weather!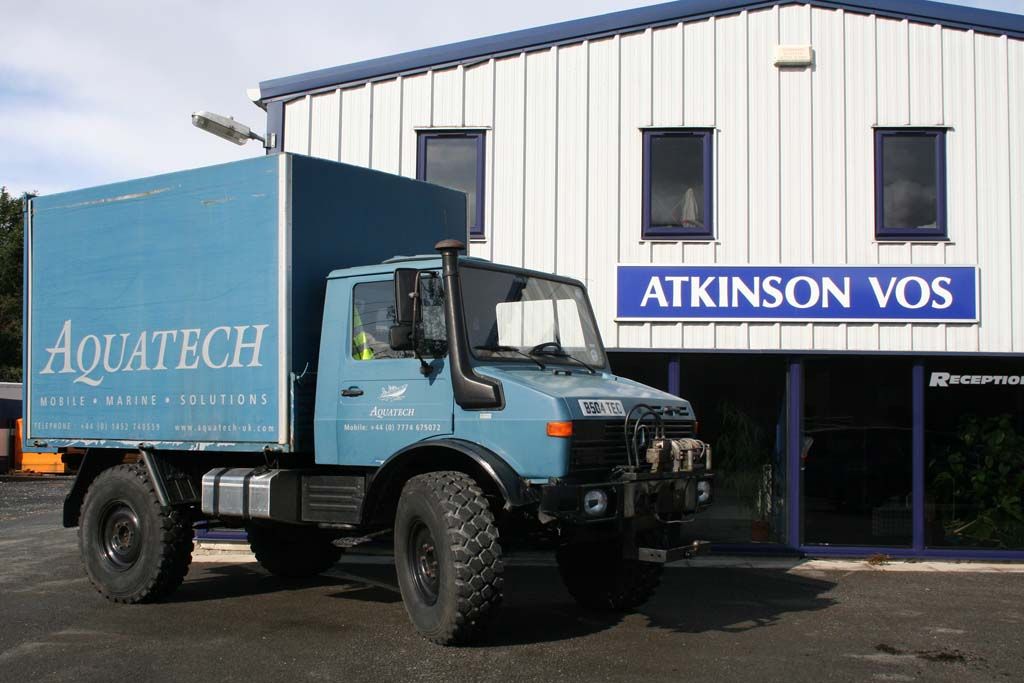 Aquatech use their U1300L to tow their 8 metre marine survey vessel up and down the country. The gross train weight of mog, boat and trailer is 18 tons. They have owned the Mog for almost ten years and have never been let down by it.
Owner Duncan Milne felt that the Mog was slightly lacking in power on some of steeper gradients so we fitted a turbo to the original engine, with an adjustment to the injector pump the performance of the Unimog was utterly transformed! This has proved to be a very cost effective solution to the problem
Take a look at:aquatech-uk.com to see more of what they get up to!