Intercooler Bonanza!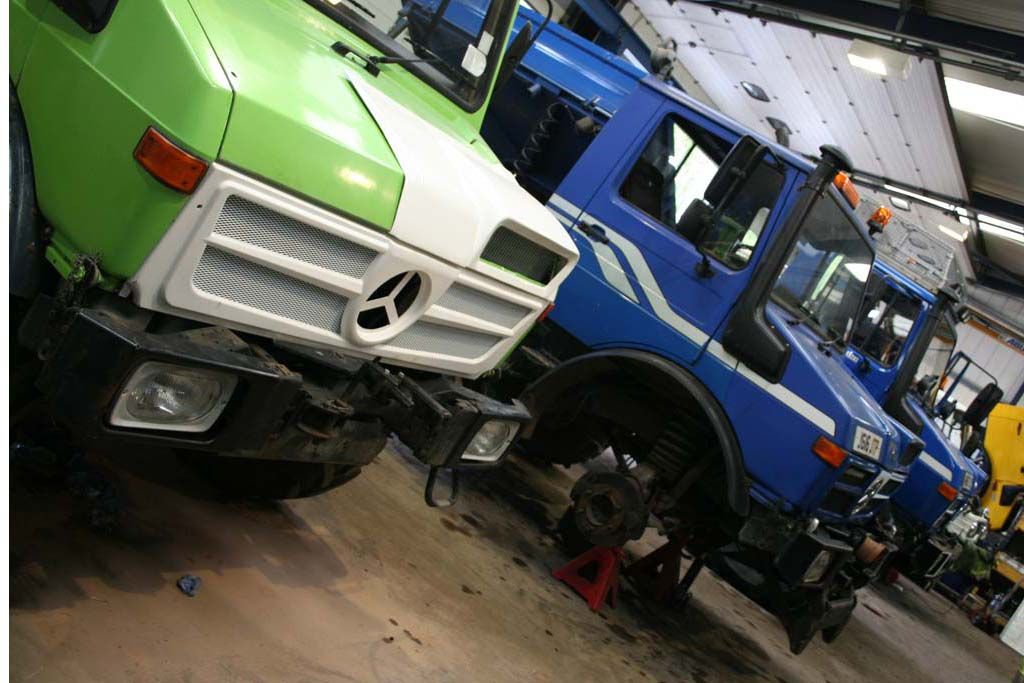 We realised the other day that we currently have 3 Unimogs in our workshop which are all fitted with our intercooler kits! The kits can increase power, fuel economy and give greater torque amongst many other benefits for the Unimog.
The first one in the line is a Unimog U1000 bought by a new customer. He has also bought a U1300L from us which we are working on and both will be shipped out to him when they are ready. Next in line is a U1200 belonging to a customer of ours which is here for its annual service. Last one in the line up is a U1600 which is here for some routine repairs.
If you would like to book your Unimog into our workshops for some TLC, give us a call or email us. We can arrange transport to and from your door using our network of transport companies. Alternatively, we can come to you! We have a fully up and running mobile mechanic service where we can fix the Unimog at your premises cutting down on transport costs and down time for the Unimog. Just give us a call!