IN THE WORKSHOP THIS WEEK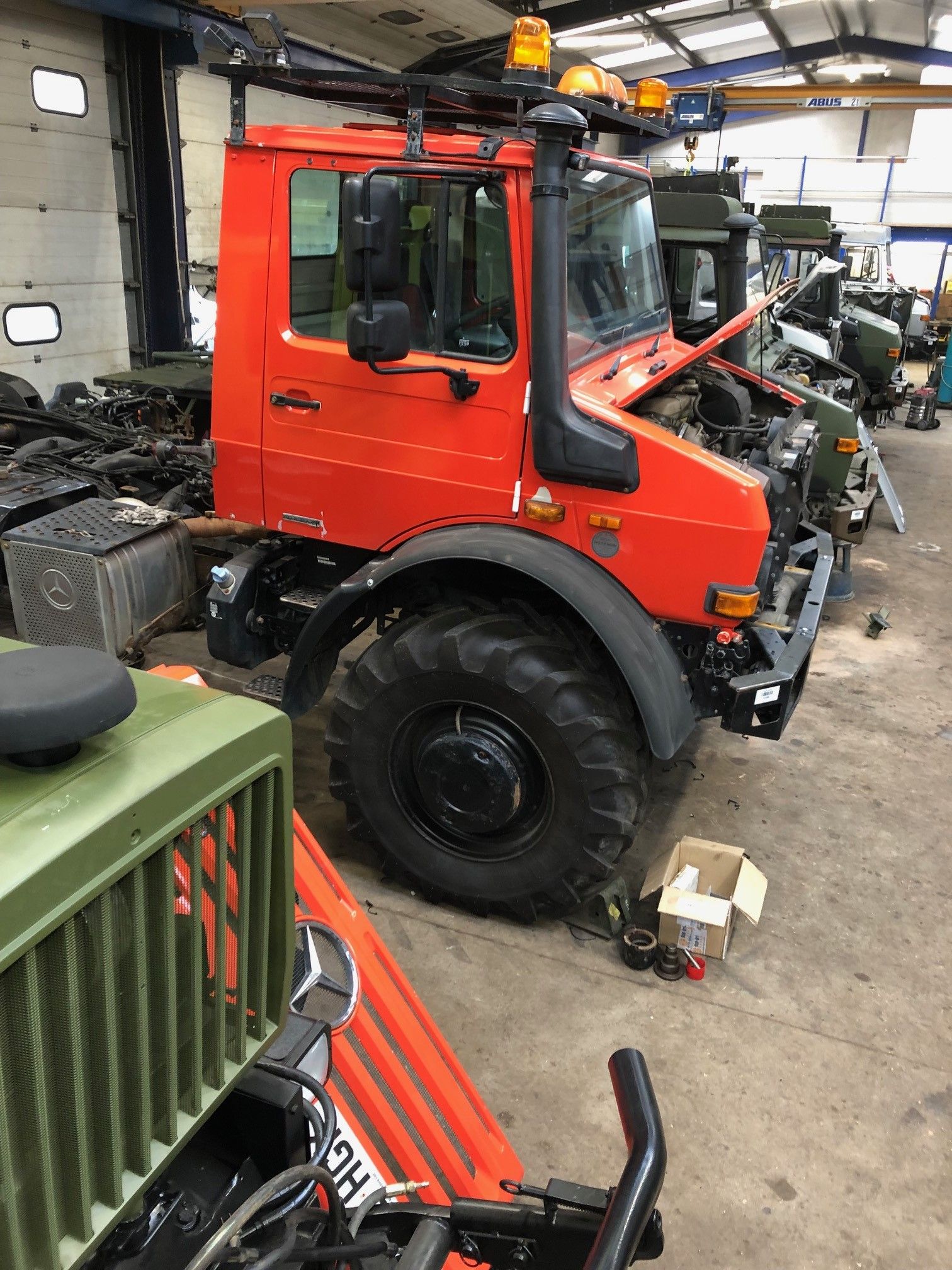 IN THE WORKSHOP THIS WEEK!!
U1319 - U1200 belonging to our customer Danny was in our workshop to have one of our pick-up hitches and hydraulic trailer braking kits fitted.
U0120 - DOKA U1100 recently sold, we have fitted a hydraulic system to this Unimog and a tipper ram, we are now waiting for a container to arrive for the Unimog to be shipped to USA start of December.
U0959 - The Ex Dakar U1300L that we recently brokered has arrived back from the paint shop with a new coat on and is back in the workshop to have a used steering box fitted and final post paint jobs and checks completed before it meets its new owner!
U0261 - U900 with its freshly repaired and painted rear body now fitted, this Mog is nearly ready to go. It will pop back into the workshop to have a couple of problems rectified on the steering and we will carry out our pre-delivery inspection checks to make sure everything is as it should be before she leaves for her new home in the Lakes.
U1216 - U1550L37 we will be converting into a camper and we are well under way with the cab extension work on this Unimog!
U1386 - U5000 recently sold to a tree company down in Wiltshire. When it came to us, it had an access platform which we have since removed and it's now in our workshop having a service and all defects rectified including fitting our rear heavy duty springs, a 6.8T hydraulic winch, all the hydraulic pipework to go with it and new rear mudguards. Once we have finished, the Mog will head off to the paint shop. After a fresh coat of paint, the Mog travels to our crane suppliers who are fitting a brand new Hiab X Hipro crane and sub frame to the Mog. She'll be quite the beast when she comes back so keep an eye out for new pictures and updates early next year!
Finally two of our mechanics will be completing an air conditioning course. This means we will be able to re-gas, test and repair Unimogs that have air conditioning systems fitted or have them fitted as an accessory to their Mogs. Just another string to our bow!