IN THE WORKSHOP THIS WEEK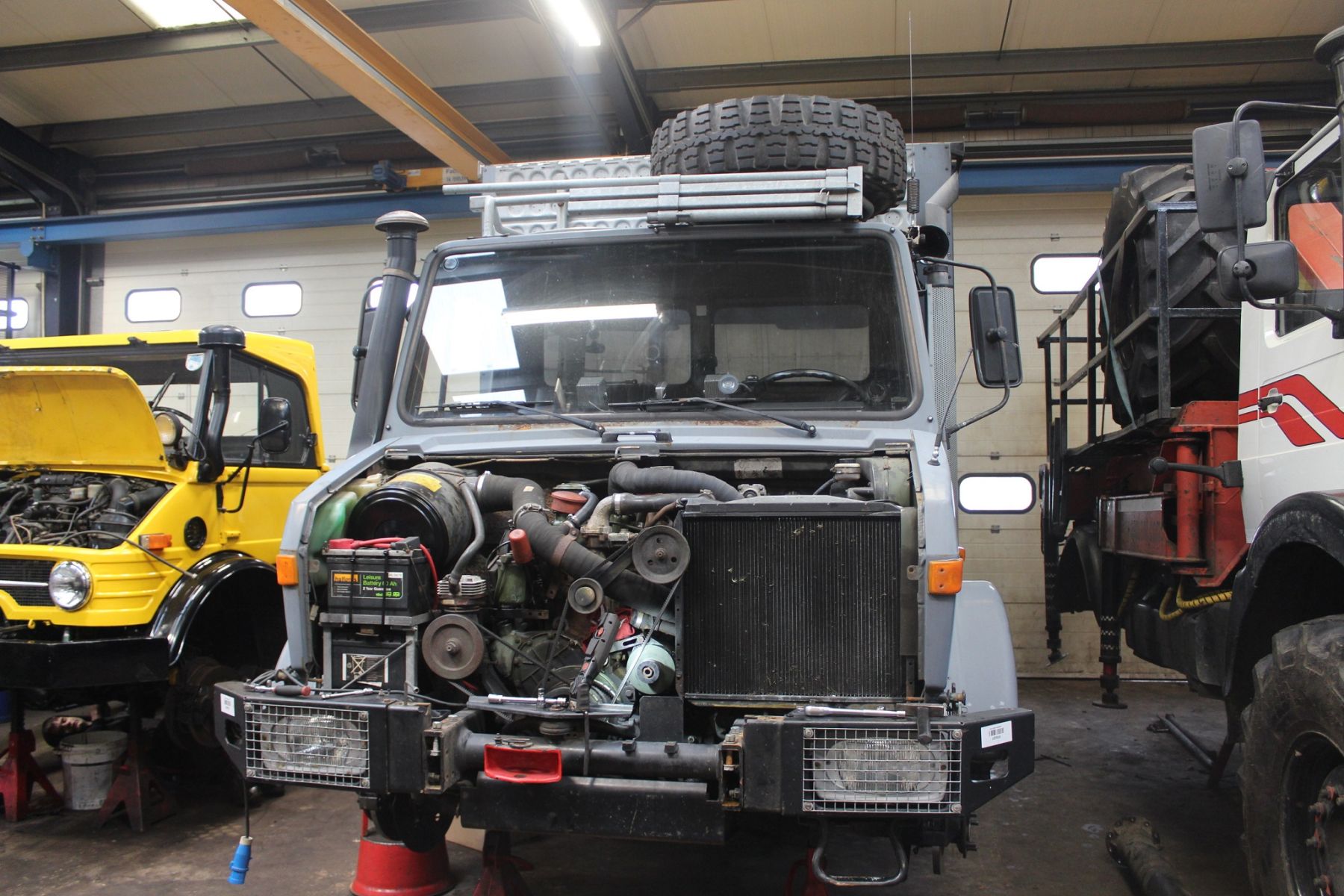 IN THE WORKSHOP THIS WEEK!
U1127 - Yellow U900 is here to have a health check and a few small repairs to keep the Mog going.
U0959 - U1300L recently sold is having a service and repairs agreed with the new owner as well as cab repairs before painting.
U0261 - Customers U900 all repairs have been carried out and the Unimog is near to completion we are just awaiting the back body to be painted and she will be good to go.
U0120 - Recently sold the U1100 DOKA we are fitting hydraulics and a tipper ram to the Unimog before shipping across to USA.
U1326 - U1300L sold earlier this year to our customer from USA, stopped in to our workshop to repair an oil leak so then he can continue off on his travels.
www.unimogs.co.uk/servicing