IN THE WORKSHOP THIS WEEK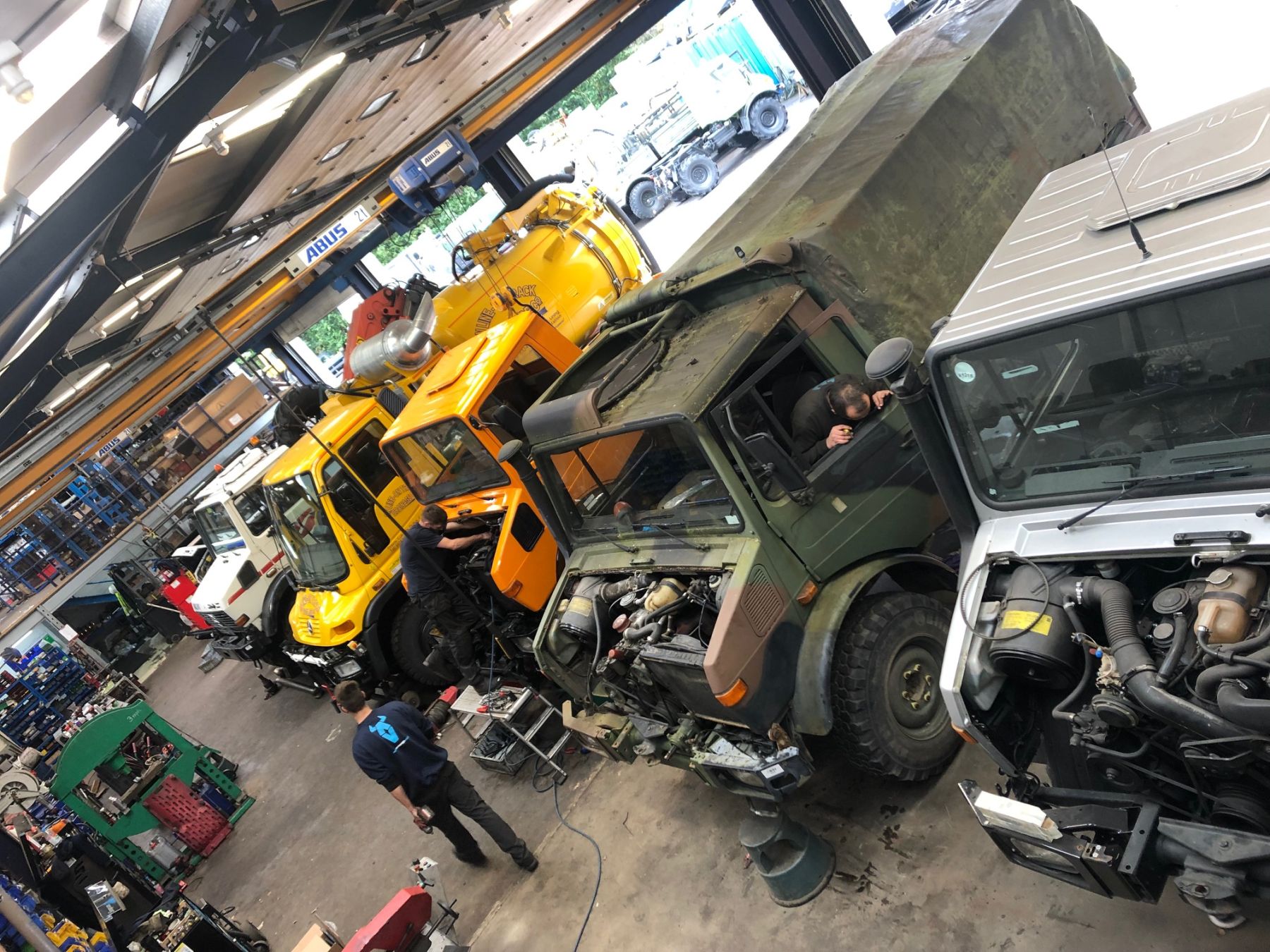 IN THE WORKSHOP THIS WEEK!
B3149 - We have our customers Yellow U400 in the workshop it has come in with a few electrical problems, so we will be rectifying these and modifying the exhaust.
U1349 - Green U1400 we have rectified boost problems on the Unimog and it is now giving out 150HP at PTO which has been tested on our dyno machine.
B1170 - U2450L38 has arrived with us earlier this week and we diagnosed that the prop shaft was broken and it had a worn pinion, work all booked to rectify these problems.
B3883 - Customer sent his U90 gearbox here for repair.
B2820 - U1300L from one of our customers is here for a thorough service and repairs.
B1015 - Blue U1600 arrived with us for brokering we are carrying out some minor repairs and cosmetic work before putting it up for sale so keep an eye on our stock list for this Unimog.