IN THE WORKSHOP THIS WEEK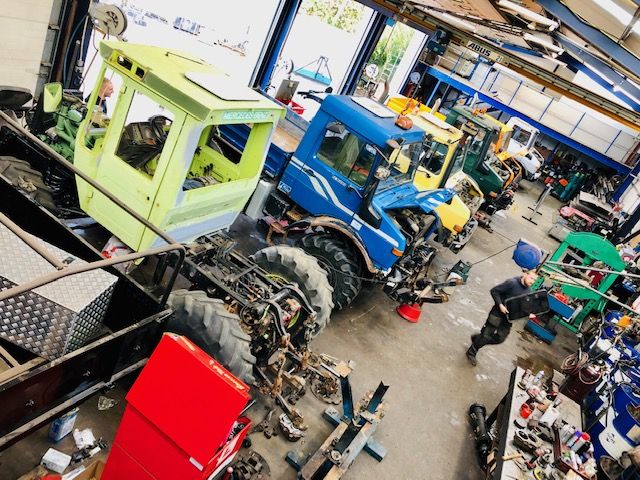 IN THE WORKSHOP THIS WEEK
- x2 axles being prepared for a mining company in Africa.
- U1387 - U3000 recently sold which we will be turning into a service truck for a mining company in Panama - Keep an eye on our page for progress of this Unimog.
- U0261 - U900 we are bringing this little U900 back to life for one of our customers the body is away to be painted and the Unimog then should be complete in the next few days.
- B1063 - Customers U1700 here for an inspection, uprated hydraulic pump fitted and checking over the air system.
- U0704 - U1500 has now arrived back from the paintshop and is back in for its final few jobs before handing back to our customer.
- U1349 - U1400 Unimog dropped off this week for us to check problems with power and rectify.