IN THE WORKSHOP THIS WEEK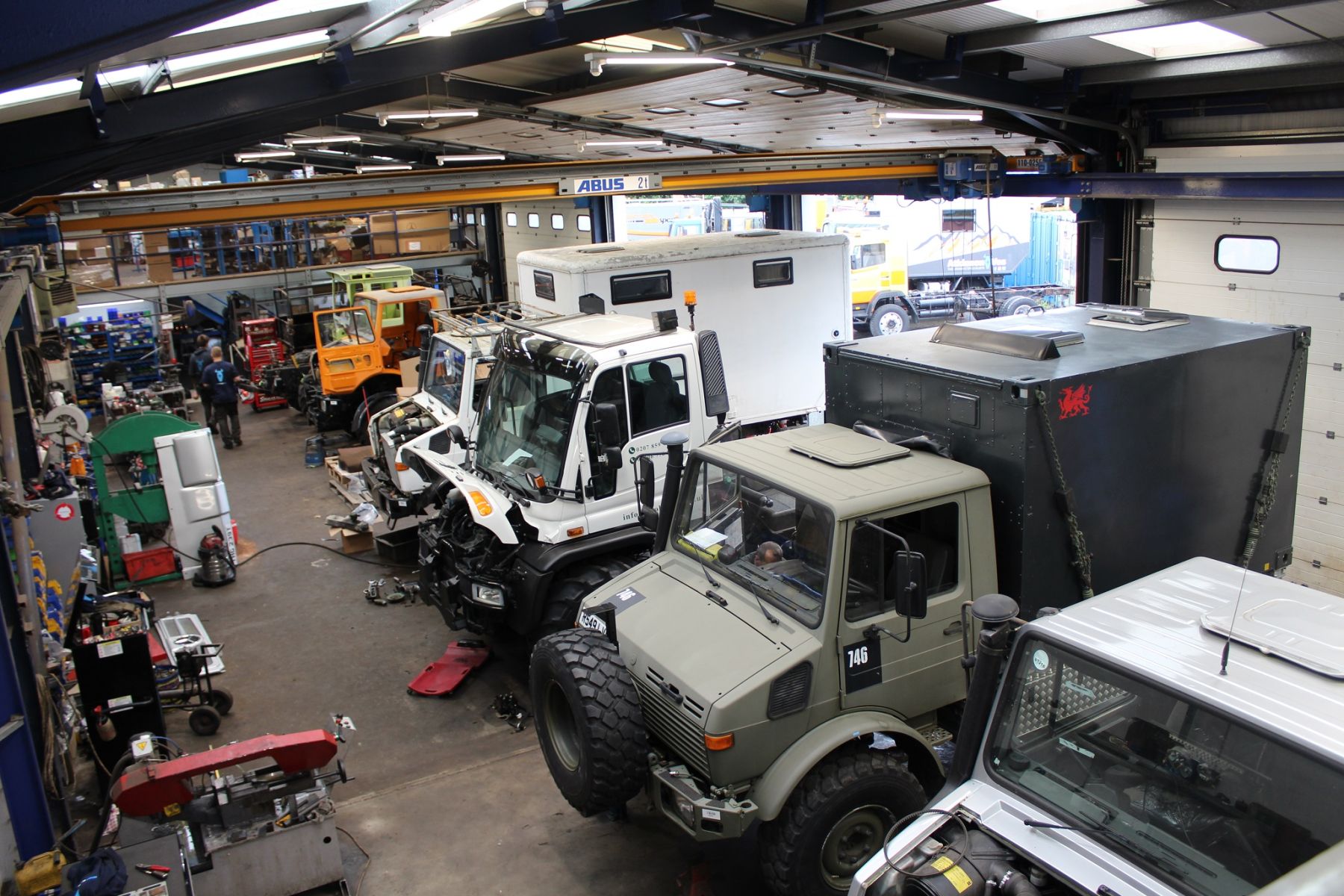 U0704 - U1500 the cab is back on the Unimog and we are carrying out further mechanical repairs to the Unimog.
U1377 - Recently sold this U500, we have rectified all defects, painted the Unimog white and are busy fitting many of our accessories, such as front and rear three point linkage and pick up hitch to name a few!! - keep an eye on this project as we will be doing a dedicated Mog life post on this Unimog soon!!
B3325 - Our customers U1350L Unimog, was in our workshop having one of our new and improved sound deadening kits fitted to it. - https://www.unimogs.co.uk/our-stock/accessories/driver-comfort-cab-enhancement/soundproofing-cab-trim-kit
U0474 - White U1300L camper, again recently sold and in our workshop having defects rectified before the current owners come and collect and take it on it's first tip to Wales, before planning their adventures for Morocco next year.