IN THE WORKSHOP THIS WEEK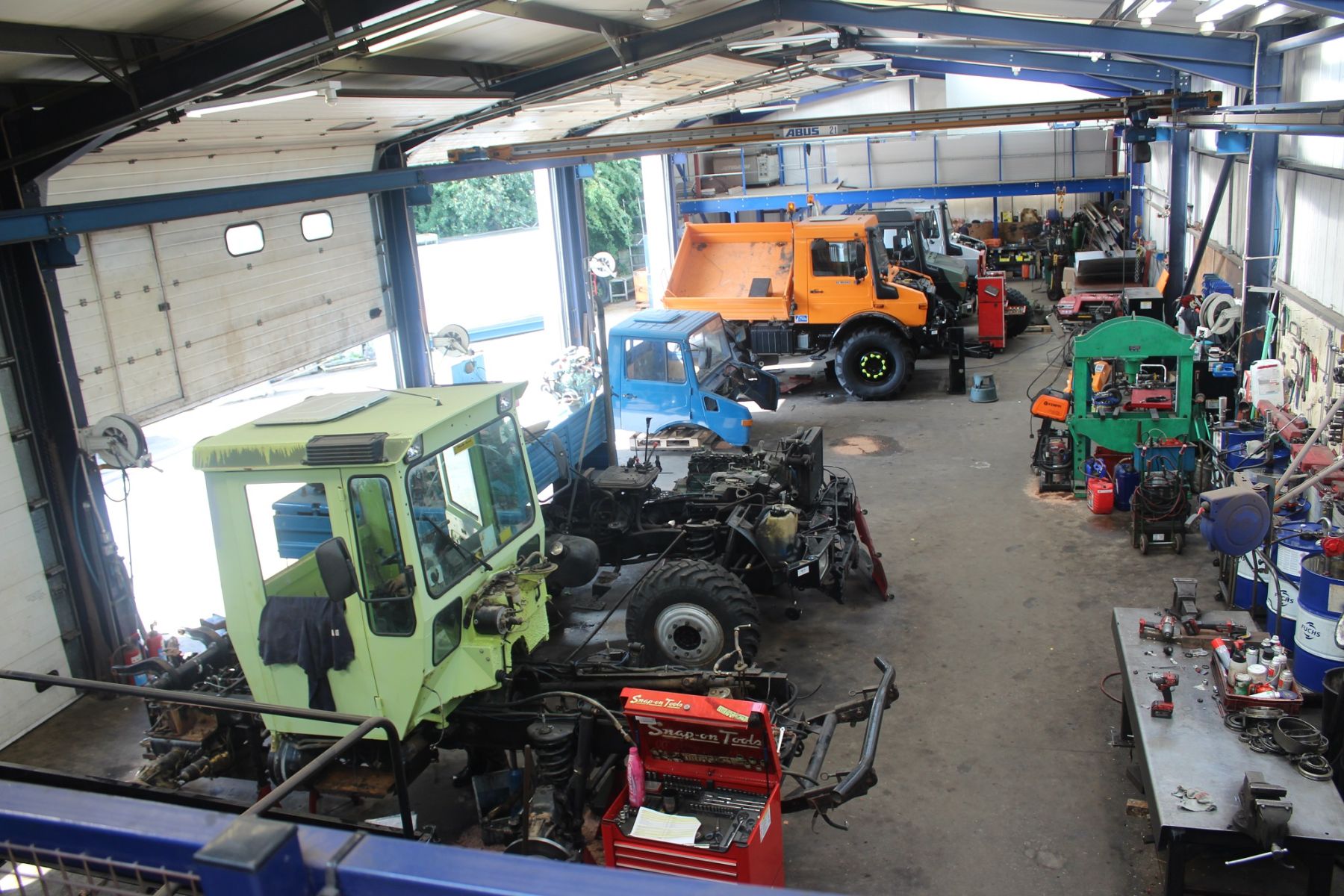 IN THE WORKSHOP THIS WEEK!!!!
B3032 - Our customer wanted power steering fitted to his Unimog 404 but he didn't want to lose the front PTO. By modifying the chassis and adapting U900 parts to fit, we retro fitted power steering to the Mog while keeping the PTO in place.
B2298 - The MB Tracs engine will be back on Thursday, The engine has been resealed and various cab weld repairs including mudguards have been done.
U0704 - Blue U1500 in the workshop has had a number of weld repairs carried out by Dan in our workshop and is going to paint on Thursday, the Unimog is currently here for a full refurb.
U1375 - Orange U1600 recently sold, currently being serviced and we are fitting front linkage and a new PUH.