In the workshop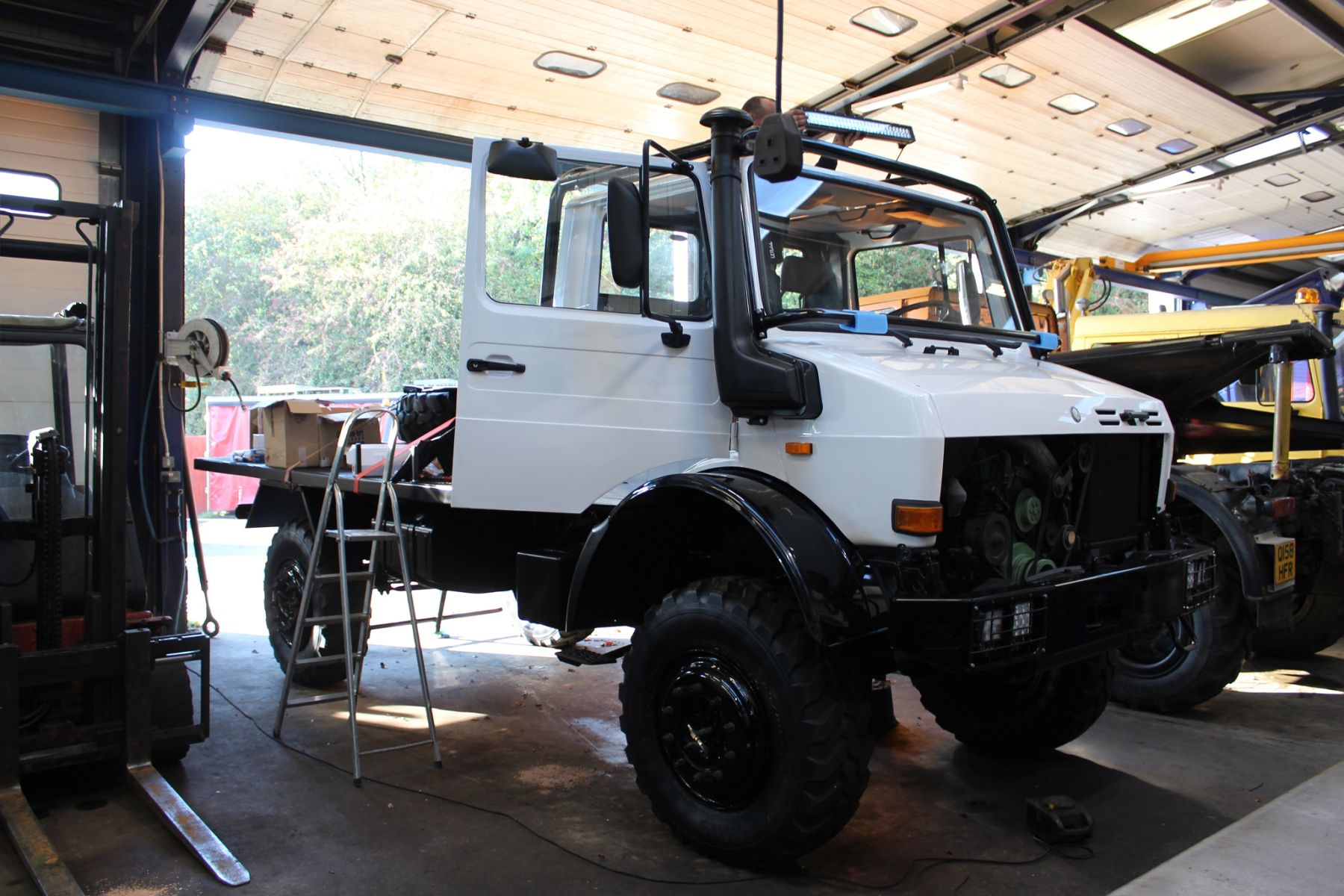 In our workshop.
Recently sold this U2150L38 this unimog will be used for mining in Africa, we have converted the Unimog to left hand drive, and fitted many accessories and upgrades to cope with the rigorous and harsh environments of mining work such as :- Working gears, soundproofing kit, headlight protection grilles and bull bar as well as numerous LED light bars and work lamps.
Brett and Ryan of Greenworx had recently purchased a U430 Unimog and we were tasked to fabricate and fit a new chipbody for their Unimog, the finished article was fitted in October, many of our customers may have seen the U430 at the APF show in September 2018.
Recently sold this U1400 to our customer Andrew, currently in the workshop having all defects rectified, and having one of our pick up hitches and chip bodies fitted to the Unimog, the Unimog recently had a full repaint including chassis and wheels.
Rory recently approached us for a camper body build for his 6x6 Mowag, we sat down with Rory and discussed various options, from windows, doors, crawl throughs and lockers etc. In the image you can see the subframe and the camper body is in the workshop currently being assembled.