In the workshop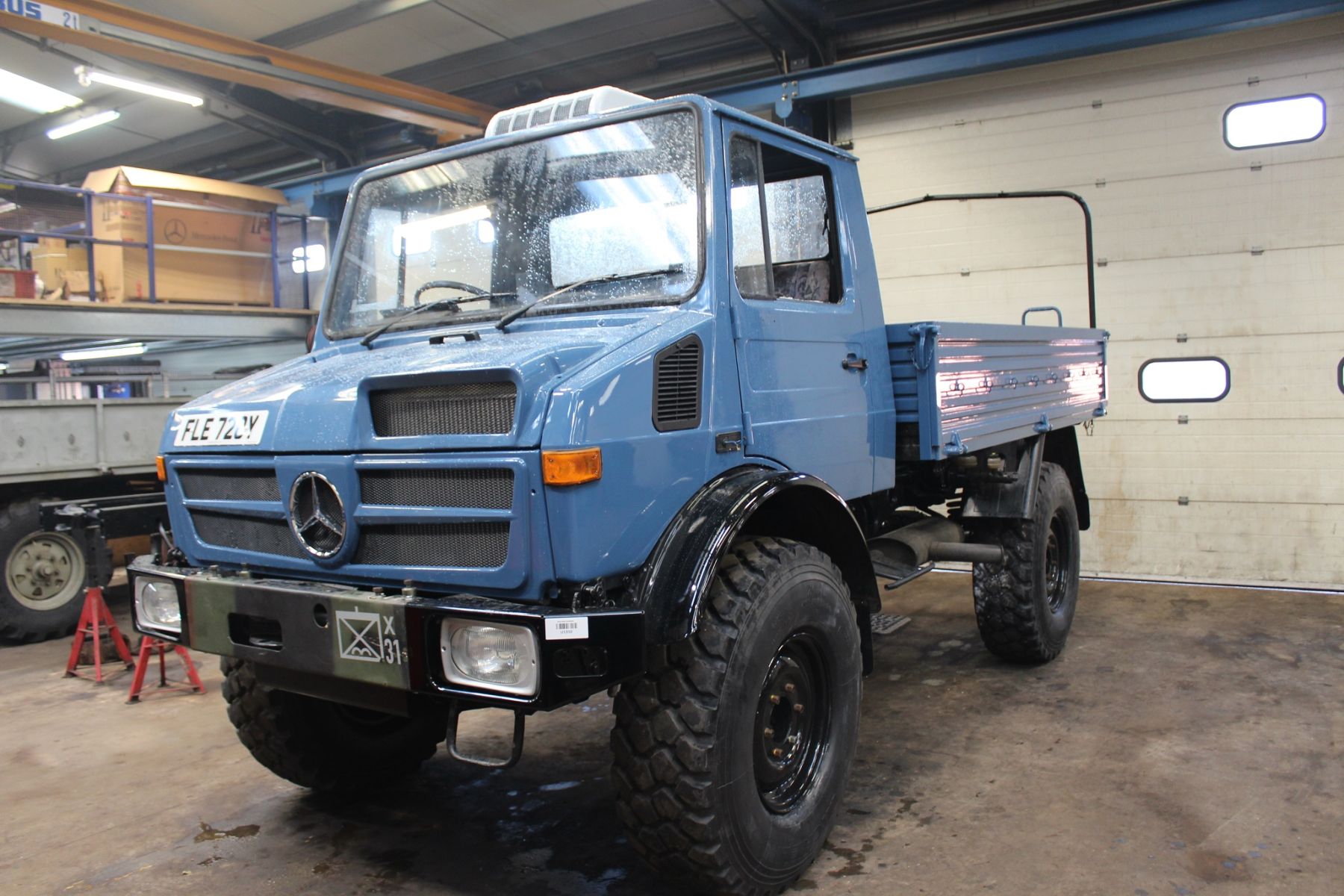 Our customer Ashley came to us recently looking for a U1300L that he could go on a few adventures with, we picked out a relevant U1300L and once Ashley had approved we discussed relevant upgrades and accessories. Here you see the Unimog in our workshop after we had completed various upgrades, including our superfast crownwheel and pinion set, swapping the engine from a OM352 to a OM366A and converting the vehicle to right hand drive for purpose in Australia. This Unimog is now on its way to Australia and will feature again in our next newsletter.
Adam approached us the back end of 2017 looking for a Unimog for his Tree Surgery business, we sat down with Adam and spoke in depth about his requirements. We identified one of our stock Unimogs a U2150L38 as the most suitable vehicle for Adam and his business. We had CAD drawings made up for a bespoke chipbox and sent these to him for approval. Toolboxes, roofbox and winches were some of the accessories Adam required and we were more than happy to assist. Currently the Unimog is getting painted and is due for completion in the coming weeks.
Here we see our stock Unimog a U1750L38 which was purchased by our customer David from Brazil. David flew over to the UK to visit us to discuss a suitable Unimog. David was in the UK for a few days, we picked out the U1750L38 for David and he spent the next few days finalising requirements with us before jetting back off to Brazil. One of the upgrades we carried out to this Unimog was changing the existing gearbox to a UG3/100 gearbox from a later UGN model to increase cruising speed.
Finally, we have a U1300L. Michael came to visit us from the USA initially looking at a U1100 DOKA. When he arrived we spoke about his requirements and the Unimogs use and decided that the bet option would be a U1300L. After further discussions and intended use we decided on a few upgrades such as our superfast crownwheel & pinion, turbo conversion & intercooler to name a few, the Unimog is due for completion imminently and will feature on our next newsletter when completed.