In the workshop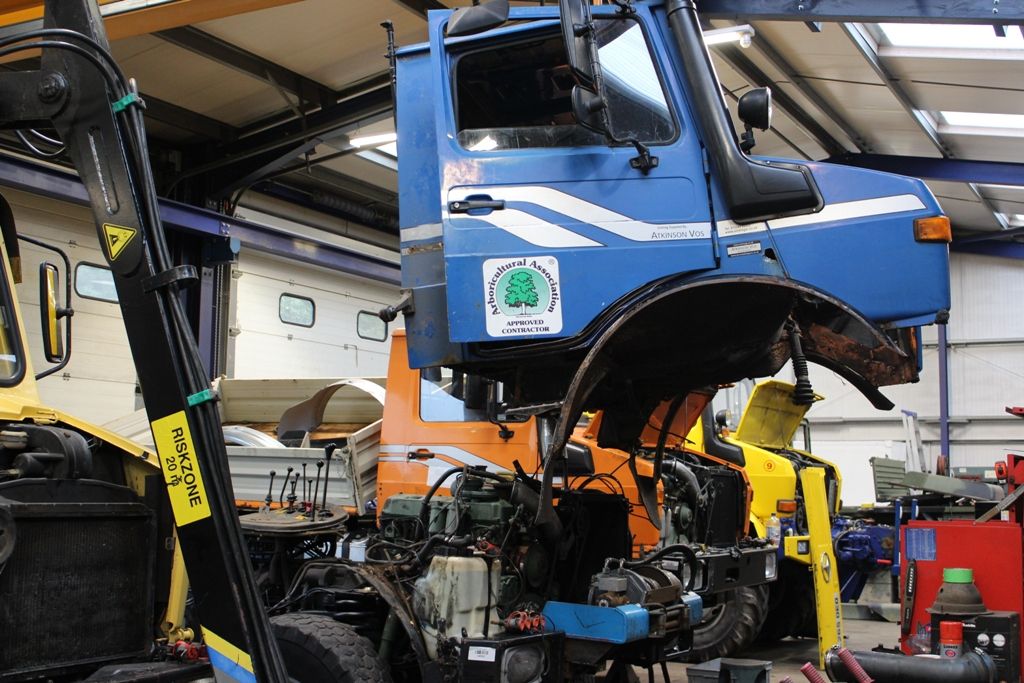 Our customer Simon came to us recently with his tired looking U1250, we completely stripped the Unimog back and gave it a fresh look. We carried out a cab replacement, you can see in the image above the cab being removed ready to be stripped and all interior parts transferred to the new cab. Keep an eye on our projects section as this will likely feature on there in the coming weeks.
William and Oliver exchanged numerous phone calls with us about a U1000 we were brokering, they both relied solely on our own personal recommendations and advice for the purchase of this Unimog, purchasing it without seeing the vehicle. We were glad to give them such confidence in buying from us, we carried out the necessary repairs required in our workshop and set the Unimog off on its journey to them to be put to work.
Our customer Lee came to us recently looking to purchase a Unimog to convert into a camper, after sitting down with Lee and showing him the different models that would be best suited to be converted he settled on a ex German Military U1300L, we are currently in the process of carrying out all necessary repairs and extended the cab for extra storage space making the Unimog more of a 'King' cab size.
Our customer Terry from New Zealand recently purchased a U1300L camper that we were brokering, the Unimog is currently in the workshop and we are carrying out a few minor repairs before converting the Unimog from left hand drive to right hand drive ready for shipping to New Zealand.