In our workshop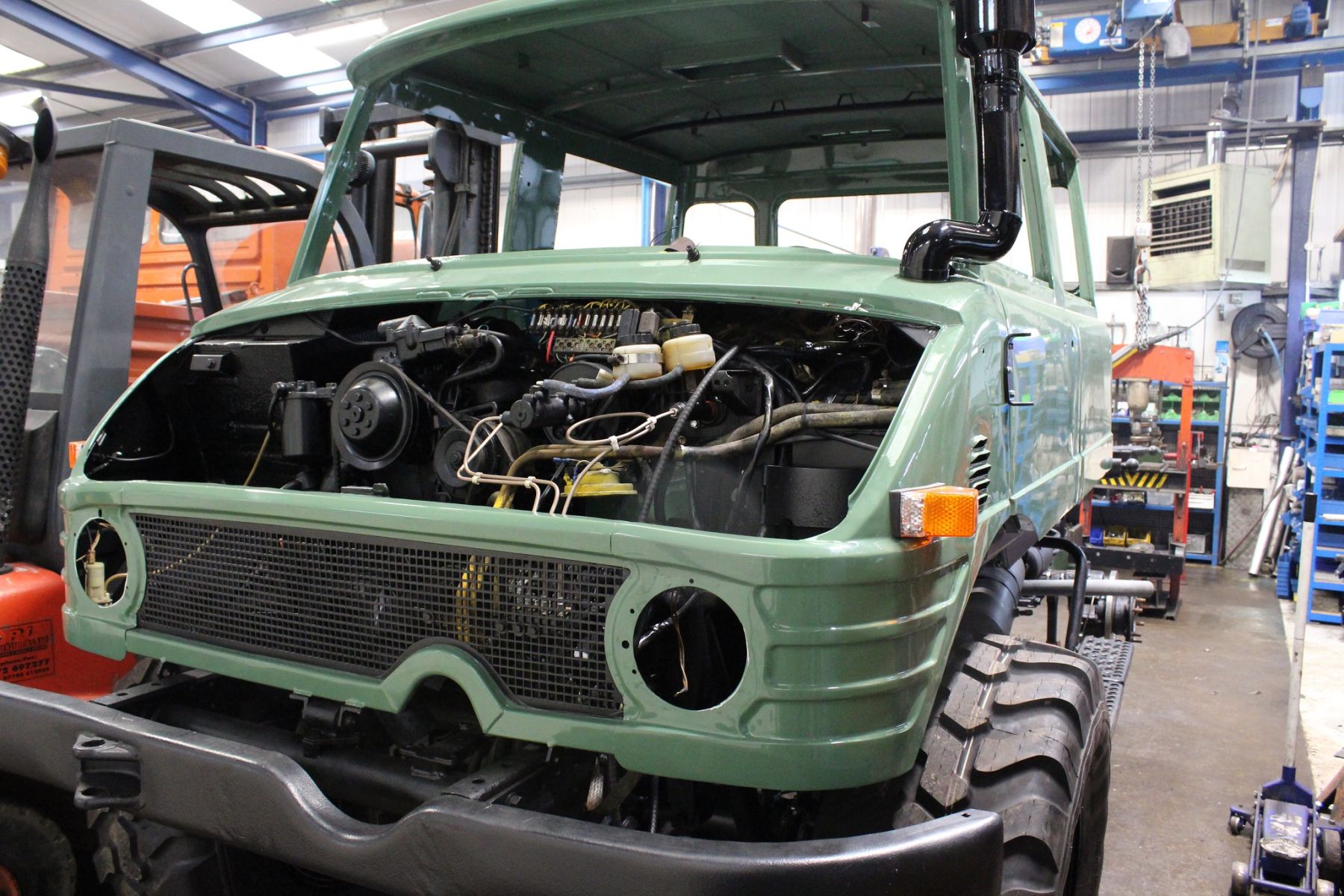 Super rare U1100 Double cab. Cab now fully restored in perfect condition. Repainted in DB6277 classic lorry green. Currently undergoing a full restoration in our workshop.
X2 U1700L's recently sold and undergoing a full service, we will be rectifying any defects that we find and tow hitches will be added at a later date. They will then be put straight to work by their new owner.
Our customer brought in his U1300L camper – currently it is having a turbo conversion fitted, pre MOT repairs and a mild steel exhaust stack fitted. It will also be having a new, all singing and all dancing sound proofing kit fitted at a later date.