In Our Workshop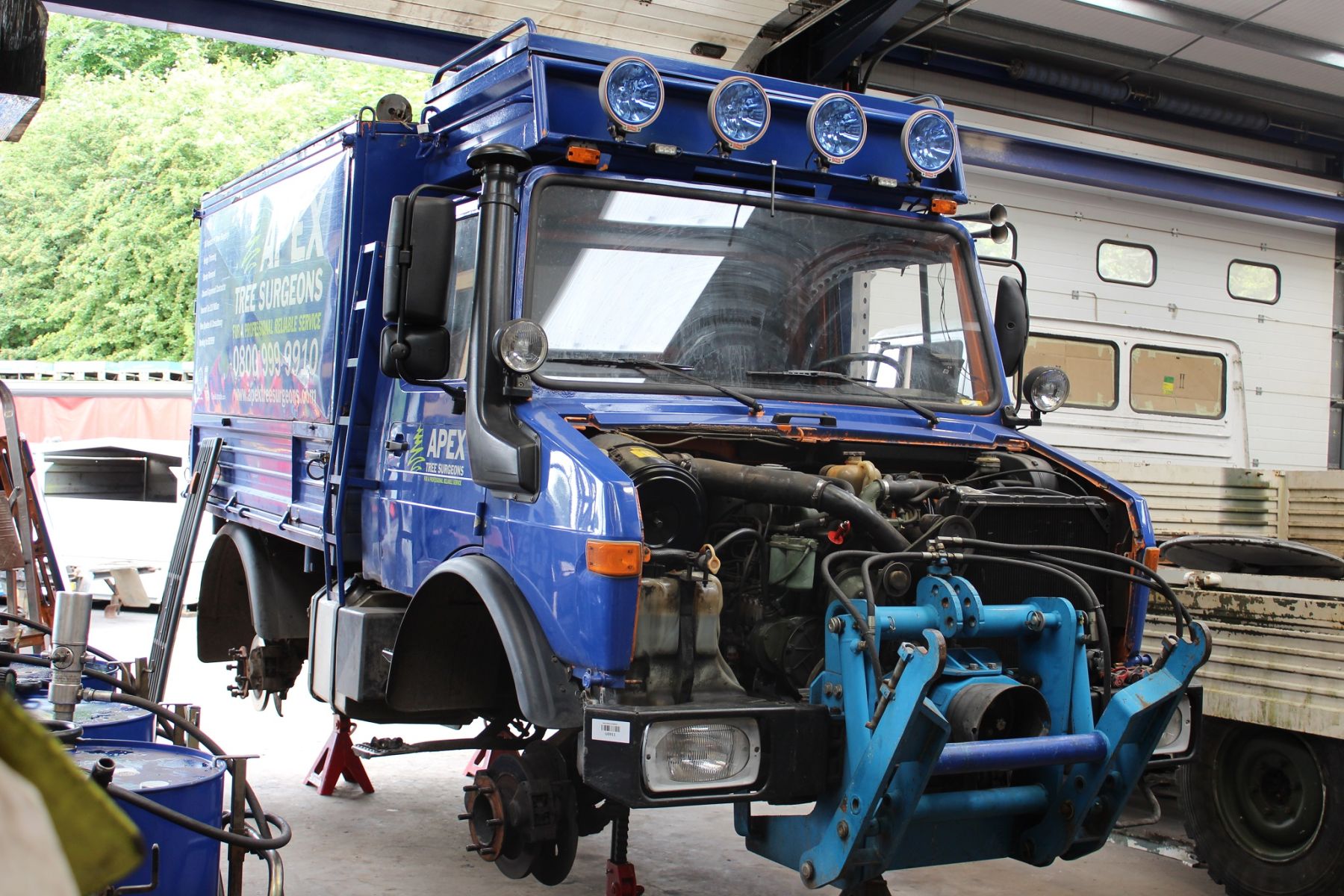 Apex Tree surgery - contacted us here at Atkinson Vos complaining about a lack of power with their Unimog.
We took a methodical approach to solving the problem.
Our comprehensive inspection identified some simple things which immediately improved how the Unimog drove.
A test on our dynamometer showed that the Unimog was slightly down on power so after consultation with the owner we fitted a recalibrated injection pump and injectors to bring the power to 165HP compared to the standard 120HP
Apex also asked us to fit a front winch and we were able to part exchange the front linkage to help keep costs down.
With a complete service and some running repairs the Mog is now ready for some hard work.
Green Scene - Green Scene bought their Unimog last year. It was a little sorry for itself but the new owners were keen to improve it and turn it into a reliable vehicle for their business.
We carried out some mechanical repairs and this month the Unimog returned to us for some cosmetic attention.
The x-frame was very worn so it has been replaced by a good condition used x-frame.
The cab was very rusty and after reviewing the options the owners decided that a replacement cab was in order.
Alan Thomson - This Unimog came to us for some cab repairs, we also rectified defects with the Mog and fitted a rear tipping body.
Soon this Unimog will be resplendent in a fresh coat of blue paint.
Tree Fellers - Tree Fellers U1650 came into the workshop this month and we fitted it with a new Aluminium tank, we replaced the fuel lines and installed a new AV grille bonnet and bulge.