In our workshop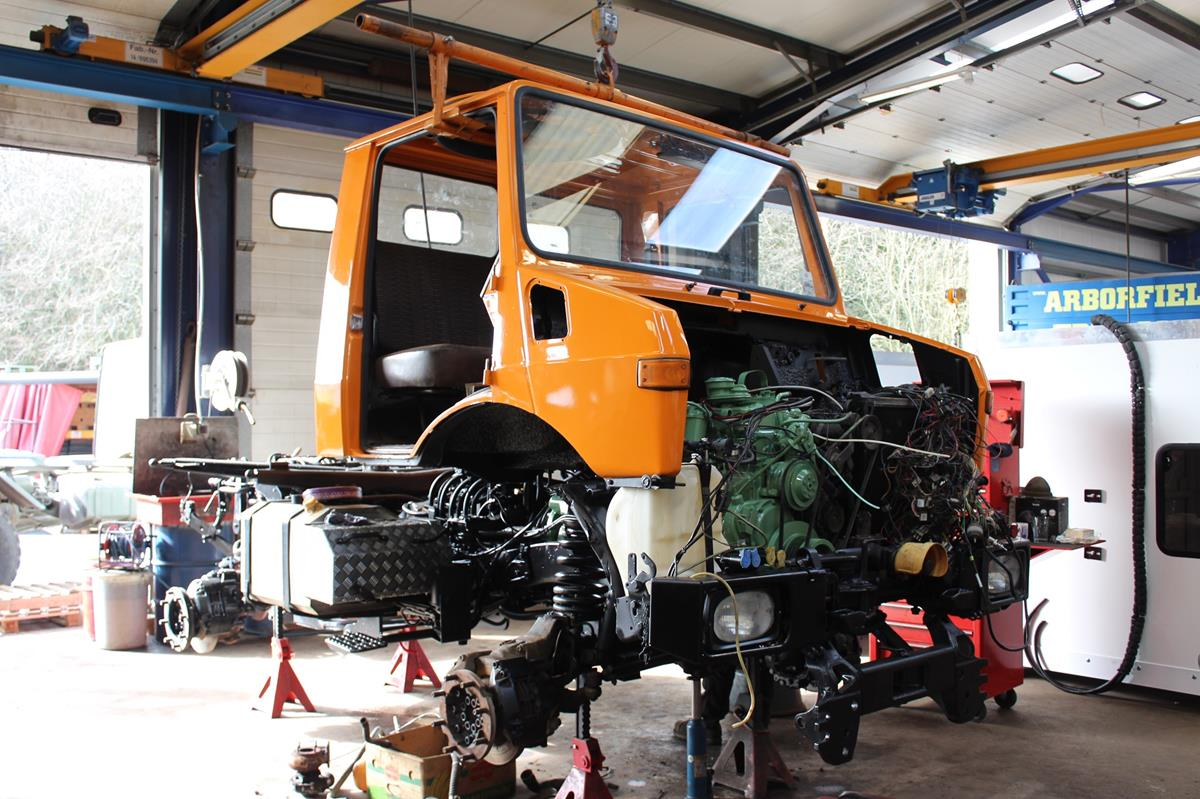 Our customer James recently came to us with his tired looking U1600, we completely stripped the Unimog back and gave it a fresh look. The cab got a full repaint and the chassis stripped back and painted, watch out for our next newsletter for the finished vehicle.

U1600 was recently purchased by our customer Geoff, he came to us looking for the perfect vehicle for his tree surgery business. Currently under going a makeover in our workshop and updated images will follow.
Recently brokered by ourselves U1100 LWB, sold to our customer Andrew, the Unimog was in good condition given the age of the vehicle. We will be carrying out a few repairs before passing over to Andrew to go enjoy on his farm.
Our customer Tim came to us looking for a few modifications to his U2150. We fitted a front PTO to the Mog along with a rear linkage, before making some modifications to the rear body.