I Think We're Going to Need a Bigger Trailer!!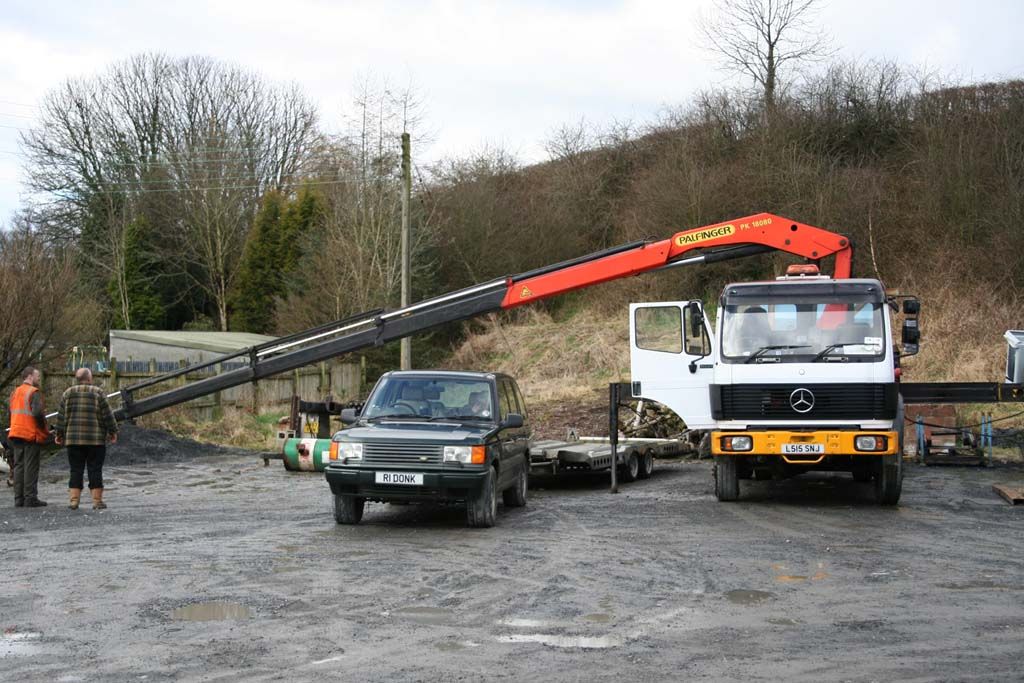 Customer Roy Loades is casting a critical eye over a Palfinger crane. Roy is currently busy mounting the crane on the rear of his Unimog U2100 which he bought from us 18 months ago.
Roy has transformed the Mog into an all singing all dancing machine - we look forward to seeing some pictures of the final results.